Healthcare
Custom Home Patient Software
Tell us about your project.
Home Patient Care Software is a comprehensive solution that collects data from various sensors and devices installed in patients' homes. Custom home patient software automates home patient monitoring with a complete view of their health status for genuinely independent living.
Overall, employing this technology can drastically improve patient care quality while increasing the efficiency of any given practice.
Why Orases?
What Are The Benefits Of Custom Home Patient Software?
Software tailored to in-house health management can greatly benefit patients and their caretakers. By utilizing such software, patients are provided with a means of efficiently tracking appointments and medicines. At the same time, caregivers gain the ability to organize visits, evaluate progress and collaborate with other members of the medical team.
Furthermore, this same technology can seamlessly integrate various types of care, like hospice or nursing services, to ensure that individuals get the required quality attention. Therefore, using specialized software to provide at-residence healthcare is quite advantageous.
How Home Patient Software Can Help
Delivery & Care
Care delivery is made easy with our home health software which provides collaborative and intuitive charting solutions to help your team coordinate care across your agency. The software features HIPAA-compliant messaging, simplified daily schedules, tasks, and documentation for clinicians, and real-time oversight through electronic visit verification and offline access. In addition, with Orases's powerful point-of-care software, agencies can improve documentation efficiency and streamline care delivery.
Financial Reporting
At Orases, we enhance financial performance by offering automated accrual accounting, customized dashboards, and daily reports. Our home patient health software streamlines the revenue cycle and provides financial clarity and performance insights across multiple locations
Scheduling & Intake
Our custom home patient software makes managing intake and scheduling a streamlined and efficient. Your agency can easily and securely receive referrals, verify eligibility, view all visits by disciplines on a single calendar, and schedule entire episodes of care in seconds. Plus, the software makes it easy to manage authorizations and eligibility checks, so you can optimize your workflow and provide the best possible care.
Predictive Analytics
These solutions offer insights that optimize patient care, demonstrate performance, and enhance census growth. With analytics for determining care setting suitability and predicting hospitalization risks, agencies can provide the right care at the right time. Our performance data and market intelligence also allow agencies to prove their value to payers and referral sources.
Management Of Claims
Efficient claims management is vital for improving the home health billing revenue cycle, especially for managed care and Medicare patients. With our home health software solution, you can expedite the claims process using a simple workflow. You can instantly batch and submit claims as visits, orders, and reviews are completed, shortening the billing cycle and improving your revenue flow.
Treatment Tracking
Effective monitoring of the treatment process can be challenging, especially when patients forget to take medication, attend appointments, or undergo specific procedures. RFID tracking can help locate patients and send reminders for scheduled events. This responsibility can be assigned to a floor nurse, or patients can receive notifications via a mobile app or an alert function on their patient bracelet.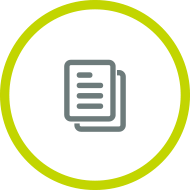 Custom Software
Case Study
Improving The Healthcare Of 94,000 Patients Annually
The American Kidney Fund (AKF) is a non-profit organization dedicated to providing financial assistance to needy kidney patients. With a complex grant application and review process, AKF faced challenges in managing their grants efficiently. AKF partnered with Orases to implement a customized Grant Management System (GMS) to address this issue.
Orases developed a solution that consolidated AKF's grant data, streamlined their processes, and improved their communication with grantees. The GMS solution provided by Orases has transformed AKF's grant management operations. As a result, AKF has seen a significant increase in efficiency, with a 60% reduction in manual processes and a 75% reduction in data entry errors. The GMS helped provide financial assistance to kidney patients while improving their quality of life.
Learn more about how Orases improved the site user experience for the DFA.
View Case Study