Healthcare Software & Services
Medical Software Development Services
Tell us about your project.
Medical software development services are here to help your organization create software solutions designed for the growing challenges and changes in the healthcare industry.
Why Work With Orases?

Our custom medical software development team is dedicated to helping healthcare providers improve care delivery and optimize costs. When custom software is built with attention to detail of their goals and with a clear understanding of the medical industry, providers can use their new software with confidence that their investment will scale with their operations and adapt to the constantly changing demands of regulatory agencies.
At Orases, our medical software development services cover the entire lifecycle of the software, including business analysis, architecture design, IT integrations, market and competitor analysis, brand positioning and design, and ongoing support and maintenance. Our goal is to exceed your standards and deliver a product that will help you, help people for many years to come.
Why Does Your Organization Need Custom Medical Software?
Medical software development has become an essential aspect of modern healthcare due to its ability to improve the efficiency, accuracy, and accessibility of medical services.
Contact Us To Find Out More
A More Convenient User Experience
Patients, medical professionals, and even administrators will find medical software incredibly convenient, thanks to its user-friendly UX design and intuitive UI. Furthermore, the software can be easily integrated with the necessary applications to ensure a smooth process.
Customized Software Capabilities
With the capability to provide support for any possible business concepts, this type of programming can handle all necessary operational components such as billing patients electronically and make and participating in telehealth visits.
Automated Data Processing
The widespread use of technology in medical care is evident, with one application being the integration of automatic data processing. This aids medical professionals in a multitude of ways such as tracking patient outcomes, submitting case reports, and securing reimbursement efficiently.
Introducing Innovative Technologies
The healthcare industry is experiencing a new era of state-of-the-art solutions aimed at augmenting the velocity and caliber of medical care like medical image analysis techniques for CT scans, and VR technologies. As healthcare advances, the integration and adoption of such innovative solutions into medical practices will become essential for forward-thinking organizations.
Custom Medical Software Development Services
Orases is a reliable technology partner that delivers comprehensive medical software development and design services. Our expertise provides prompt and trustworthy solutions for the creation of intricate medical software.
Experience In Software Regulation
We offer specialized healthcare software development services to provide organizations with top-quality medical software products. Our experienced team is well-versed in the complexities and regulations associated with the healthcare industry, including HIPAA, HITECH, and other relevant regulations. Custom medical software development services are tailored to meet your specific needs and requirements, ensuring compliance and efficiency throughout the development process.
Medical Software Integration and Support
We provide professional medical software development services that begin with a comprehensive business analysis of your existing workflows. Our team will then proceed to architecture design and IT integrations to ensure the optimal functionality of your software. Additionally, we conduct thorough market and competitor analyses to gain insights into product ideas. We also offer brand positioning and design services to create a unique and lasting impression for your software. Ultimately, your success is our success. Our goal is to develop software that meets your business needs and exceeds your expectations.
Customized UX/UI For A Satisfying Experience
Our UX/UI design services are tailored to enhance usability and engagement, and we ensure compliant software development according to HIPAA, HITECH, and other relevant regulations. Additionally, we provide ongoing healthcare software support and maintenance services to ensure consistency and efficiency. With several decades of experience in onboarding under our belt, the offer team will confidently offer guidance on user training for medical staff and fully support all aspects of solution rollout, maintenance, and troubleshooting.
Upgrading Your Existing Medical Software System
For some medical providers, upgrading their legacy systems with tangled protocols and complex regulations can be a nightmare. At Orases, we specialize in bringing software ideas to fruition. Our services can assist your organization in planning and executing medical technology updates to improve the functionality and security of their software in phases. This includes cloud migrations that are compliant with HIPAA regulations, as well as updates to add functionality, integration capabilities, and customizability. We can work with you to develop a technology plan that is in line with your business goals, complies with relevant laws, and minimizes disruption.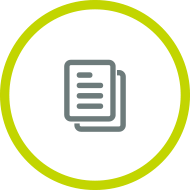 Custom Software
Case Study
Improving The Healthcare Of 94,000 Patients Annually
The American Kidney Fund (AKF) is a non-profit organization dedicated to providing financial assistance to needy kidney patients. With a complex grant application and review process, AKF faced challenges in managing their grants efficiently. AKF partnered with Orases to implement a customized Grant Management System (GMS) to address this issue.
Orases developed a solution that consolidated AKF's grant data, streamlined their processes, and improved their communication with grantees. The GMS solution provided by Orases has transformed AKF's grant management operations. As a result, AKF has seen a significant increase in efficiency, with a 60% reduction in manual processes and a 75% reduction in data entry errors. The GMS helped provide financial assistance to kidney patients while improving their quality of life.
Learn more about how Orases improved the site user experience for the DFA.
View Case Study