Industries
Cannabis Software Development
Tell us about your project.
Organizations in the cannabis industry need innovative software solutions to maintain their competitive edge.
Why Choose Orases?
The cannabis industry is growing rapidly in market share and business challenges. As regulations continue to evolve, software products like inventory management, compliance tracking, and data analytics must be customizable to help streamline operations and increase productivity.
Orases specializes in developing custom cannabis software solutions for businesses in an industry with unique needs to improve operations and enhance the customer experience. From inventory management, compliance tracking, data analysis, and more, stay ahead of the growing market with custom cannabis software.
Why Work With Orases?
Software Services For Cannabis Organizations
Custom Software Development

Testing & QA Outsourcing Services
Custom Cannabis Software Development Services
At Orases, our specialty is designing and developing custom cannabis software solutions tailored to the organization's unique needs and requirements. Our experienced software development team combines their extensive industry knowledge with cutting-edge technologies and programming languages to produce one-of-a-kind software solutions.
CRM Software
ERP Software
E-Commerce Applications
Inventory Management Software
System Integration
Web Portals
Testing & QA Outsourcing Services
Our development and QA team conduct end-to-end mobile, web, and desktop application testing at every stage of the development lifecycle.
Functionality testing
Security testing
Usability testing
Performance testing
Cross compatibility testing
UX/UI Design Services
Our UX/UI Design services cater to all types of websites, SaaS, and web/mobile apps, focusing on providing exceptional user experience and user interface design. Our team blends the latest UX/UI trends with our client's unique goals and needs to deliver dynamic, intuitive, and impactful strategies that enhance business performance.
User Interface (UI) Design
Responsive Web App Design
Software-as-a-Service (SaaS) UI Design
E-commerce Website Design
User Experience (UX) Design
Website Redesign
Responsive Web Design
Data Analytics Services
Our Data Analytics services empower cannabis organizations to make informed decisions by transforming their historical and real-time data, both traditional and big, into actionable insights. We provide tailored services that prepare raw data and environments while strengthening organizations with advanced analytics capabilities.
Business Intelligence: Providing insights and analysis to help businesses make informed decisions.
Big Data: Analyzing and processing large amounts of data to uncover insights.
Data Warehousing: Developing a central data repository for efficient analysis and reporting.
Data Science: Using statistical and computational methods to extract insights from data.
Data Management: Managing data to ensure accuracy, completeness, and consistency.
Machine and Deep Learning: Developing predictive models to identify patterns and make accurate predictions.
Data Analytics as a Service: Cloud-based data analytics services support businesses in achieving their goals.
Cybersecurity Services
With years of experience in cybersecurity and adherence to compliance regulations, our cybersecurity services provide robust protection for cannabis organizations' applications and networks.
Managed security services: Offering ongoing management and monitoring of security systems and processes.
Compliance testing: Ensuring your company complies with industry-specific security regulations and standards.
Information security consulting: Providing expert advice and guidance to help businesses assess and improve their security posture.
Security code review: Analyzing source code to identify potential vulnerabilities and improve the overall security of applications.
Application security implementation: Ensuring that applications are designed and implemented with security in mind.
Vulnerability assessment and penetration testing: Identifying potential vulnerabilities and testing the effectiveness of security measures.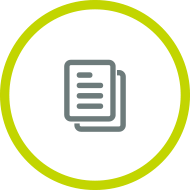 Custom Software
Case Study
In Dairy Farmers of America We Trust
Orases redesigned the Dairy Farmers of America website and all its brands, creating a responsive and informative site. The site offers a collection of recipes, nutritional information, and a customer service area, emphasizing the company's commitment to high-quality dairy products. A key feature of the site is a zip code dealer locator, allowing customers to find the closest DFA distributors. Since the redesign, the site has increased visitor traffic, sales, and customer satisfaction ratings.
Learn more about how Orases improved the site user experience for the DFA.
View Case Study