Services
Mobile App Development
Tell us about your project.
Delivering mobile apps to help bring your organization's ideas to reality across all types of iOS and Android devices.
Why Choose Orases?
At Orases, we are committed to providing fast and efficient mobile app development services for clients using the most advanced technologies on the market. Our innovative mobile applications offer the most efficient and intuitive user interface and user experience to deliver the best possible experience for users in all industries.
Benefits Of Custom
Mobile App

Solutions

The mobile app development team at Orases will with any size project designed for iOS or Android. We will create your vision to work across all devices, especially smartphones and tables.

Contact Us To Find Out More
Bring Your App To Mobile
If you already have an existing web application that you would like to replicate on mobile, our mobile application development team can develop a mobile responsive replication for phones and tablets of all sizes.
Access On Every Mobile OS
The mobile app that Orases creates for your organization will be designed and developed for use on iOS and Android phones and tablets. This allows all smartphone users to access your software, while maintaining the same high level of user experience.
Create An Internal Tool
If your organization chooses to use the app for internal use, let Orases help. We will develop an app to solve issues within your company and streamline business processes.
Receive A Market-Ready App
Whether you own a startup or established corporation, our mobile app development team will help you create a modern solution for the problem you wish to solve and publish it for the world to use.
Our
Mobile Application

Services

Responsive applications for all mobile devices.
Over the years, Orases has designed and developed more than 150 mobile apps for business across multiple industries. Here is a list of mobile app development services we offer our business clients:
iOS Apps
Our team of mobile app developers have been helping businesses of all sizes bring their operations to new heights with our iOS application development services.
Android Apps
We offer a range of Android application development services that encompass everything from unique and original design and development, to QA/testing and support.
Hybrid Apps
Our hybrid app development services can help organizations offer apps which work on multiple mobile platforms with functionality that rivals that of solely native mobile apps.
Cross-Platform Apps
We develop cross-platform applications which provide the same user experience across all devices & platforms. Cross-platform apps are more cost-effective than developing multiple native apps.
Native Apps
Our custom mobile application developers have years of experience developing native applications specifically designed to operate on either iOS or Android operating systems.
Social Media Apps
If your organization has an idea for a social network app, Orases will be happy to make it work. Our team will develop advanced algorithms and work tirelessly to ensure your social media app works exactly how your organization visioned it.
Healthcare Apps
The team of custom software developers at Orases build advanced mobile applications for the healthcare industry, centered around user experience, security, and HIPAA compliance requirements.
Payment Apps
Our mobile payment applications are designed for smartphones and mobile devices that enable secure and convenient digital financial transactions.
Business Management Apps
Our mobile app development team will create a solution for business management, including CRM and payroll. This will enable your organization to handle all aspects of business management and increase efficiency.
Lifestyle Apps
We can develop a mobile app to connect individuals with lifestyle and leisure. This includes grating consumers access to sports, events, food, travel and everything else that life has to offer in terms of entertainment.
News & Journalism Apps
The mobile app developers at Orases will create a custom news or journalism app for your organization. This will be equipped with custom layout and templates to provide users with the best possible reading experience.
Multimedia Apps
The mobile apps we develop at Orases will be capable of working with multimedia, from pictures and audio messages to video uploads. This can be used to store data internally or transfer information from one user to another.
Process Automation Apps
Our team will develop an internal mobile application for your organization that can be used to streamline business processes. This will save you time and money through the automation of simple and/or complex processes to replace hiring extra labor.
The
Orases

Process

How we work, from start to finish.
Orases has several years of experience working in Frederick, Maryland to develop mobile apps equipped with modern solutions and the latest technologies.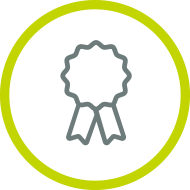 Awards
Our talented team of mobile application developers design and develop unique and responsive mobile applications for businesses that are user-focused and increase their ability to convert leads. None of this would be possible without our group of highly intelligent and hard-working team members.
We've always known how sleek and responsive our mobile applications are, and over the years others have started to take notice as well.
View All Awards