Services
Web Portal Development
Tell us about your project.
Web portals provide access to unique features & functionality through an intuitive interface
Learn More About Orases
Web portal development services provide businesses the ability to access real-time information, streamline internal and external communication, seamlessly integrate with third-party tools and provide users with a highly customized and personalized experience.
The web portals we develop here at Orases are built to meet specific needs and requirements of organizations that cannot be met with the features and functionalities included in standard websites. We develop portals that are able to scale as the needs of the organization grow, and ensure all facets of the portal meet unique industry compliance regulations.
Benefits Of

Web Portal Development


With Orases

Our web portal development services deliver custom web portals to clients that come with advanced features and automation, which improve process efficiencies and user experience.

Let's Build Your Portal Today
Customizable User-Permission Settings
Depending on who will be using the custom web portal, there is just some information that should only be able to be viewed by certain members of an organization. Our custom web portals are developed with the customizable user-permission settings which provide the ability to prohibit or allow specific users access to particular features of the portal or information stored in the portal.
Advanced Search Functionality
A custom web portal should be able to improve efficiencies and save users time, which is why we add advanced search functionality capabilities within all of the portals we develop.
Fully Responsive Across All Devices
Our web portal development services team builds unique web portals that are fully responsive across all types of devices to ensure the same user-experience for all users, regardless of what type of device they are using to access the web portal.
Notification Automations
All of the web portals developed here at Orases are built with the functionality to create notification automations to ensure important information and notifications are sent to a defined set of users without having to manually send them out.
Seamless Third-Party Integrations
We develop all of our web portals with the functionality needed to seamlessly integrate third-party tools and software solutions.
Types Of
Web Portals

We Develop

Features and functionalities to meet needs of all kinds.
No matter the needs of an organization, we are able to provide custom web portal development services to fulfill those requirements. Below are some of the most common types of web portals we deliver to organizations on a regular basis:
Community Web Portal
By developing a custom community web portal, businesses are able to provide users with similar interests a platform to build relationships and communicate through chat functionality, multimedia support and content sharing capabilities.
Content Web Portal
Content web portals are ideal for organizations which plan, generate and disseminate content either internally or externally. Our content portals are built with advanced user-based permission functionalities to assign and share content with specific portal users.
E-Commerce Web Portal
Our web portal development services include custom e-commerce web portals that are able to help organizations increase revenue, easily track & facilitate transactions and manually produce or automate custom reports through unique features and functionalities.
eLearning Web Portal
As distance learning and remote learning increases in popularity, eLearning web portals are quickly becoming the go-to tool to assign and complete assignments for teachers, instructors and students alike.
Patient Web Portal
We develop patient web portals for healthcare providers to provide patients with a secure platform to schedule appointments, access their healthcare information and communicate with doctors or nurses.
Vendor Web Portal
The custom vendor web portals we develop here at Orases are ideal for manufacturers and other organizations looking to streamline their data, communication and orders with their customers and/or their vendors.
Our
Development

Process

How we approach the creation of custom web portals
Our web portal development team has years of experience designing and developing unique & innovative solutions using a streamlined, repeatable process.
What To Consider For A Web Portal
When deciding between purchasing a commercial off-the-shelf (COTS) web portal or hiring a custom web portal development company, there are a few key questions to consider. Reviewing the functionality and customizability of each can help your organization determine which is a better fit.
When Will I Be Able To Use The Web Portal?
Most of the time when purchasing a COTS web portal, you will be able to begin using and setting it up immediately. However, your organization will have to manually set it up and ensure there are no issues — additionally, you have no control over bugs in code or disallowed integrations. With a custom solution, it may take months of development, but none of these issues would be of concern, meaning there will be no delay in operations once development is complete.
Who Is The Owner Of The Software?
Many COTS web portals are deployed through the Software-as-a-Service (SaaS) cloud model. This means your organization would own a license of the product and follow a pay-as-you-go payment structure. When you make a one-time investment into custom web portal development, you/your company is the full owner of the finished product. Your organization is free to use, distribute, integrate and sell its custom web portal in any way it would like.
Will My Web Portal Integrate With My Existing Software?
Through a COTS web portal, you will likely only be limited to integrations with software created by the same SaaS developer or their partnered organizations. If you invest in custom web portal development, your web portal can be designed to integrate with any existing software, no matter the developer, as well as simplify the integration process for applications and software that are developed after the custom web portal is delivered.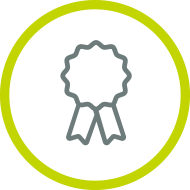 Awards
At Orases, we design and develop unique and innovative custom web portals for businesses that are able to improve their efficiencies and allow them to gain a competitive edge. None of this would be possible without our group of highly intelligent and hard-working team members.
We've always known how advanced our web portal development services are, and over the years others have started to take notice as well.
View All Awards
The 2021 Manual For
Selecting A Web Portal
Our guide to selecting a web portal for your business discusses the different types of web portals in detail, explains the differences among each and which solution would provide the best results for your organization.
Web Portal Selection Guide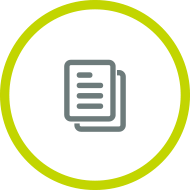 The custom web portal developers at Orases built a learning management system for Academy90 where users can register online for firearm safety courses. This client portal allows customers to view training online training modules or register for in-person classes and view detailed information about them.
See how Orases developed a successful custom web portal solution for Academy90 that still draws customers from around the globe today.
View Case Study