What makes Orases stand out?
See how the numbers set us apart from other brands.
For over 20 years clients have been trusting Orases with custom software needs. Here is why our clients keep coming back.
Want To Join Our Team?
Orases at a
glance
If you need custom software to be developed, Orases will be glad to assist. Using advanced systems and the latest technologies, our team will transform your organization and refine its processes.
Contact Us To Find Out More
We are one team — your success is ours
Our team is dedicated to providing a return on investment for our clients and prioritizing their requirements. This means that we only work to develop software to fit your organization's needs, ensuring it does not pay for any unwanted features. We know that custom software can be expensive — therefore, we ask all of the important questions and discuss multiple solutions upfront so you know exactly what will be developed and what you are paying for before the project begins.
We work to stay well under your budget
Unfortunately, cost overruns are very common in the custom software development industry — however, with the right planning and estimates, you can account for delays and unexpected changes to be factored into the budget. At Orases, we will define a scope of work that will match your initial budget, develop a first release using as little capital as possible, and then use the remainder of the initial budget on product improvements to provide a significant ROI.
Our team members work as a unit
When our clients engage a single Orases team member, they receive the knowledge, expertise, and leadership our entire team has to offer. If your designated team members run into an issue during development, we have several resources to help them overcome it and move forward. We may not have the largest team by any means, but we do have a history of delivering final products with all needs met on time — as evidenced by the 350+ successful software projects to our name.
We hate surprises as much as you do
While some projects may require sudden changes midway through development, Orases knows the importance of identifying all risks and potential changes beforehand. Our team will eliminate any surprises that may occur during the project by communicating with your stakeholders and determining all need-to-haves, should-haves, and could-haves. We work diligently at the start to ensure any risks or issues will not dramatically change the budget or scope of the project.
100% of our work is performed in-house
Our team has experienced the challenges associated with outsourcing and offshoring firsthand. We understand the importance of working with an in-house staff that is approachable and fun. That is why Orases has interviewed over 2000 top candidates in Maryland — to ensure you are working with a team you can trust. With an office in Frederick, MD, we offer our services in close proximity to Philadelphia, Baltimore, Washington D.C., and Pittsburgh without the big city price tag.
We boast an award-winning culture
Not only is Orases one of the most success-driven development teams on the market — we are also some of the most approachable, laid-back, and fun people you will ever meet. Our team members can all be reached directly, without having to go through a project manager to communicate with them. We believe that success and long-term goals are achieved through good business relationships, which is why we take the time to get to know you and your business before performing the work.
How we help our clients
We've been doing this for over 20 years.
Deliver Quickly & Efficiently
Push new versions of your product to the market well ahead of deadlines and will full confidence in their ability to provide an immediate impact in your industry of operation.
Optimize Your Spending
Receive a better understanding of your budget and keep track of any costs that may arise throughout the development as well as the return on investment after product launch.
Reduce Potential Risks
Gain proper insight into possible project delays or stoppages so that you can make important decisions and determine the necessary features before a line of code is written.
Enhance User Experience
Use the latest technologies, languages, and design frameworks to provide a user-friendly experience across every type of display and device supported by the software.
Improve Client Satisfaction
Verify that each update released to the market will increase customer satisfaction and retention rates, which will help build significant brand trust, loyalty, and recognition.
Perform Quality Assurance
Ensure the work is done correctly through a lengthy QA process involving several team members working together to align the final product to your company's vision and goals.
Our advantages
These are only a few we have accumulated over time.
Orases is committed to working with our clients and ensuring their expectations are not only met, but also exceeded. We serve to develop the highest quality products while utilizing best-practices and maintaining industry compliance.
No Hidden Costs
Orases believes in 100% transparency of projects — this holds especially true when it comes to the price. We will never charge your organization any hidden or unexpected costs.
Extensive Experience
We have over twenty years in operation, which allows us to apply our experience and knowledge of software development to almost any project of any size or nature.
Quality Over Quantity
When it comes to custom software development, Orases believes in the quality of features and how each one helps your organization, versus seeing how many we can stuff into a project.
Skilled & Efficient Team
When you work with the Orases team, you aren't just working with a company — you are working with real people that demonstrate excellence and love what we do.
Diversity Of Industries
Over the years, our team has developed custom software for organizations across several industries, and will work with any business from any industry.
Commitment To Excellence
Our team does not recognize a project as complete until you are fully satisfied with the result, and will prioritize your project above everything else to ensure success and product longevity.
Our development process:
D.R.I.V.E.
At Orases, we follow a quality management process known as D.R.I.V.E. when developing and testing our custom software projects. This process allows us to improve the quality and efficiency of our products, which will help you receive an industry-leading application to gain an edge over your competition.
Our Unique Approach
Define the scope of your project
Review your organization's current situation
Identify any solutions and potential risks
Verify that the project will provide ROI
Execute the development of the project
Orases project management
Regardless of your project's scope, you will get to work with a designated Orases project manager that will ensure your project is running as smooth and transparent as possible.
Frequent Communication
The project manager you receive will communicate with you, notifying you of any changes or questions regarding the project through email, phone, meetings, and more.
Open Collaboration
Your project manager will be in charge of recruiting Orases team members for your project, assigning them tasks, setting deadlines, and collecting status updates.
Reports & Updates
In addition to communicating internally and externally, your designated project manager will provide you with weekly and monthly updates and reports in real-time.
Awards.
Stand up and take a bow.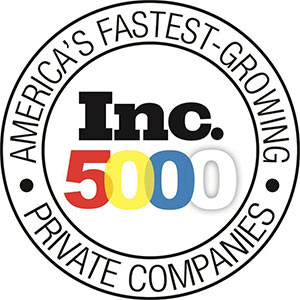 Inc. 5000 Top Fastest Growing Companies
Clutch Top Software Developers
SoftwareWorld Top Rated Custom Software Development
View all of our awards