Services
Artificial Intelligence & Machine Learning Services
Tell us about your project.
Navigating the future of business requires an advanced set of tools. At Orases, we offer cutting-edge Artificial Intelligence and Machine Learning services to help businesses unlock new potential and stay competitive in the digital age.
Why Work With Orases?

Our team of experts leverage the transformative power of AI (artificial intelligence) and ML (machine learning) to deliver solutions tailored to your business needs. Whether it's automating routine tasks, improving decision making, or unlocking new customer insights, we have the expertise and tools to help you thrive.
Revolutionize your business operations with pioneering technology. By optimizing costs and refining processes, you can unlock the full potential of innovation, driving growth and success for your business.
Welcome To The Future: Transformative AI & ML Solutions
Whether you're looking to streamline operations, deliver enhanced customer experiences, or uncover hidden patterns in your data, our AI & ML solutions are designed to provide transformative benefits that drive tangible business outcomes.
Contact Us To Find Out More
Automated Business Processes
Revolutionize your workflows with AI-automated systems designed to bolster efficiency and minimize manual errors. Our AI-powered solutions can handle a wide variety of tasks from data entry and inventory management to customer service, liberating your team to concentrate on strategic operations.
Predictive Analysis and Decision-Making
With machine learning, your business can predict trends, customer behavior, and business outcomes with more accuracy than ever before. Our ML algorithms use your data to make smart predictions that aid in decision-making, reducing risk and increasing opportunities for growth.
Personalized Customer Experiences
Revitalize your customer engagement with AI and ML. We use AI to mine and analyze customer data, allowing you to customize interactions, enhance customer satisfaction, and foster loyalty. From product recommendations to personalized marketing messages, deliver experiences that resonate with your audience.
Effortless Integration with Your Systems
Our AI and ML solutions are engineered to blend seamlessly with your existing infrastructure, augmenting your current systems with powerful, data-driven tools. We prioritize a smooth integration process, ensuring minimal disruption to your operations while maximizing the value of your technology investments.
AI & ML Consulting
Define Your Strategic Path
At Orases, we bridge the gap between your business needs and the expansive opportunities offered by AI & ML development services. Our team of expert consultants provides strategic insights and actionable recommendations tailored to harness the power of these game-changing technologies.
Business Value Hypothesis Exploration
We partner with you to understand your operations. Then, we explore how AI and ML can help, identifying potential areas and outlining possible impacts on your business.
Problem Approach Recommendation
Our AI & ML consultants help identify the most pertinent challenges facing your business, and offer targeted solutions and a strategic roadmap.
Model Success Measures
We design precise performance metrics for evaluating our AI & ML solutions. These measures align with your goals, focusing on driving tangible business results.
Audits
Orases conducts in-depth audits of your AI & ML implementations. We identify areas for improvement, ensuring your tools adapt and grow with your business.
ML Readiness Assessment
We assess your readiness for machine learning. This involves evaluating your data infrastructure, technical capabilities, and aligning the approach with your strategy.
Training
Our goal is to empower your team. We offer robust training designed to equip your team with the knowledge and skills needed to leverage AI & ML solutions.
AI & ML PoC Development
Refine Your Vision
We join forces with your team to formulate an interactive PoC (Proof of Concept) for your prospective AI or ML product. This collaboration helps validate your concept at an early stage, enabling you to make investment decisions anchored in reliable data. We specialize in delivering PoCs in the following ML fields:
Visual Computing
We analyze and interpret your images to draw valuable insights, enhancing object recognition and improving diagnostic accuracy.
NLP/NLG/NLU
Our AI-driven language processing solutions interpret sentiments and generate human-like text for personalized communication.
Timeseries Analysis
Our timeseries analysis helps you understand data trends and gain insights to adapt your business model for new opportunities.
Chatbots
We build custom AI chatbots to handle customer inquiries, providing instant support and improving overall customer satisfaction.
Recommendation Systems
We create recommendation systems utilizing ML algorithms for personalized user experiences, boosting user engagement and retention.
Predictive Analytics
With predictive analytics, we use past and present data to forecast trends and behaviors, enabling proactive, data-driven decisions.
Solution Delivery
Building AI & ML Infrastructure
Harnessing the power of AI and ML, our team of expert engineers and data scientists work hand-in-hand with you to develop tailored solutions and build robust infrastructure. We believe that a successful AI & ML implementation is one that enhances the existing business processes, increases operational efficiency, and ultimately contributes to sustainable growth.
Predictive Maintenance
Our AI & ML-powered predictive maintenance solutions anticipate system inefficiencies, reducing downtime and costs.
NLP: Chatbots
Our NLP-powered intelligent chatbots offer enhanced, natural customer interaction, boosting engagement and satisfaction.
NLP: Sentiment Analysis
We use NLP for sentiment analysis to gain an in-depth understanding of customer experiences and perceptions.
Image Analysis
We employ AI & ML for complex image analysis, with applications ranging from healthcare to advanced security.
Time-Series Analysis
Our AI & ML solutions handle time-series data analysis to identify trends and forecast future outcomes.
Recommendation Engines
We use AI & ML to build potent recommendation engines, personalizing user experiences based on their preferences.
The
Orases

Process

How we work, from start to finish.
At our core, we prioritize active listening, insightful advice, creative design, and timely delivery of world-class, user-friendly AI and Machine Learning services and solutions. Embracing an agile mindset, our project experience and collective knowledge empower us to create exceptional value for our clients.
Tactical Assessment
Result: A collection of various strategies targeting the primary objective.
Structuring & Outlining
Result: Creation of a product development roadmap
Execution & Delivery
Result: Completion of a fully functional and market-ready product
Training & Support
Result: Continued assistance after the product is live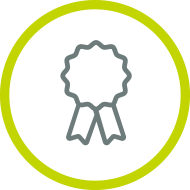 Awards
At Orases, we design and develop unique and innovative custom software solutions for businesses that are able to improve their efficiencies and allow them to gain a competitive edge. None of this would be possible without our group of highly intelligent and hard-working team members.
We've always known how advanced our custom software solutions are, and over the years others have started to take notice as well.
View All Awards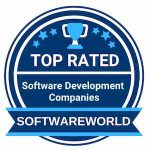 The Modern Think Tank: Leveraging AI For Organizational Growth & Innovation
Businesses across diverse sectors are increasingly adopting artificial intelligence tools and solutions, yielding remarkable outcomes. AI's potential to automate intricate tasks and replicate human intellect offers a pathway to unparalleled growth and innovation.