Industries
Oil & Gas Software Development
Tell us about your project.
Drilling Down Into The Data
Advanced oil & gas software provides organizations the data needed to grow
Orases has years of experience providing organizations within the oil and gas industry with innovative software solutions allowing them to adopt digital transformation for various benefits related to drilling quality, efficiency, and performance.
Through advanced automation and unique industry-specific functionalities, oil and gas organizations can optimize reservoir management processes, encourage enhanced oil recovery operations, and reduce operational costs.
Why Work With Orases?
Features Of Our Custom Oil & Gas Software Solutions
Advanced Operational Analytics
Orases develops custom oil & gas software solutions which offer advanced operational analytics that covers various aspects of oil and gas exploration and production processes. The data and insights from these advanced analytics help organizations make highly-informed decisions, optimize processes and workflows, and reduce operational costs.
Supplier Management & Procurement
Our custom oil & gas software systems enable users to efficiently assess and manage suppliers, including the capability to monitor supplier performance and mitigate potential supplier risks. Related processes also are improved through our software's functionality, streamlining purchase order automation which reduces errors and increases operations efficiencies, and seamlessly integrates with project management and maintenance processes to ensure timely and accurate procurement.
Managing Projects & Processes
Project management has never been easier when utilizing the features and functionalities of our custom software solutions designed and developed for the oil & gas industry. Streamline processes with advanced features ranging from operational alerts to supply chain status analytics.
Database Integration Capabilities
Another benefit of our custom oil & gas industry software includes integrating with inventory management software solutions, thereby increasing the efficiency and effectiveness of the procurement process.

In addition to our custom software solutions offering powerful integration features, they also have an integrated database for oil and gas resources with advanced visualization capabilities.
Reservoir Modeling, Monitoring, & Management
Specific to the oil & gas industry, we develop custom software which enables organizations to identify fractures and faults in reservoirs, simulate and model reservoirs, and remotely monitor significant reservoir changes in real-time.
Remote Operations Center (ROC)
Similar to the monitoring and modeling features, our custom oil & gas software solutions allow organizations to remotely monitor drilling and well operations.
Users of our software systems can also set automated alerts for high fault probability, including relevant information displayed via advanced data visualizations.
Equipment Maintenance Management & Field Service
Upon implementing a custom oil and gas industry software platform, organizations will notice the benefits immediately through automated short-term work order planning and, for years to come, with tools assisting with planning long-term equipment maintenance.
Predictive Maintenance
Another highly beneficial feature included with our software is predictive maintenance functionalities. Our software stores equipment and sensor data, enabling real-time predictive failure modeling by using machine learning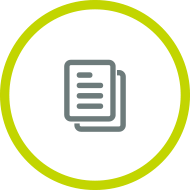 Custom Software
Case Study
Asset Maintenance That Runs Like Clockwork
Roy Jorgensen needed to improve their asset maintenance and work order planning processes. Orases developed a custom Asset Maintenance Management System (AMMS) that incorporated data from multiple sources and provided real-time asset tracking and reporting. The AMMS optimized work order planning and reduced maintenance costs by streamlining asset inspections, prioritizing work orders, and automating maintenance schedules. The new system provided better visibility and control over Roy Jorgensen's asset maintenance program, leading to increased efficiency and improved customer satisfaction.
Learn more about how Orases developed an efficient custom software solution for Jorgensen.
View Case Study