Services
Cloud Strategy Consulting
Tell us about your project.
Cloud computing might sound simple on the surface, but it is a very complex undertaking that has the power to transform the way you do business if it is approached with the right strategy
Why Choose Orases?
The cloud is not just a software home it's also your business's infrastructure and development platform can also live on the cloud. However, finding the best way forward can be challenging as there are many cloud applications and providers to wade through, not to mention many buzzwords and acronyms that are almost a language of their own.
How can your business make the most of what the cloud offers? Cloud strategy consulting from Orases can guide your company's cloud journey toward success. We can help you enjoy lower costs, greater security, faster innovation, and an expanded global reach in ways that align with your goals.
Cost Savings
Using cloud infrastructure saves your business significant money on purchasing and maintaining equipment. Moreover, because downtime is rare in cloud systems, your company can save time and money related to downtime.
Scalability
The cloud allows businesses to quickly and efficiently scale up or down to meet current business demands.
Security
Data breaches and other cyber crimes can be financially and reputationally devastating for companies. Still, the cloud offers advanced security features to ensure data stays as safe as possible and sensitive information is not compromised.
Mobility
Cloud computing provides mobile access to data to all parties within the organization who need it, so everyone is constantly updated with coworkers and clients. In addition, retrieving and storing resources in the cloud is quick and easy and can be done anywhere there is an internet connection.
Our
Cloud Strategy Consulting

Services
At Orases, we offer a full range of support for cloud technologies. In addition to consulting, we offer integrated solutions with technical cloud work for a comprehensive approach.
Learning & Planning
If you are beginning to explore the possibilities, we can help you learn more about what the cloud offers and start planning a potential move. Our experts will devise a systematic approach with your unique needs in mind for an adoption experience that is smooth and not overwhelming.
Assessment & Adoption
If your company has decided to move to the cloud, we can determine the most effective way forward. Our consultants will review your current infrastructure and applications to assess cloud readiness, the potential for future growth, and the best cloud strategy to meet your goals.
Optimization & Innovation
For businesses that have already invested in the cloud, we offer optimization services to ensure you use it to your most significant advantage while keeping costs down. Our consultants can advise seasoned cloud users on the latest technologies and strategies for using the cloud to innovate and remain competitive.
Migrations
Our consultants can carry out your cloud migration seamlessly, no matter how complex it is, with full consideration of your cost, timing, availability, and security requirements.
The Business Owner's Handbook For SaaS Applications
Check out this detailed guide by Orases that provides advice on choosing, implementing, and managing SaaS applications for businesses, with a call to action to contact Orases for further assistance.
The Business Owner's Handbook For SaaS Applications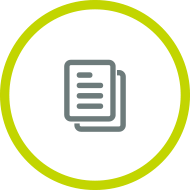 Custom Software
Case Study
Designing A Web Strategy That Impacts Lives
The American Society of Interior Designers (ASID) is a non-profit professional organization that represents the interior design industry in the United States. ASID faced challenges in managing their siloed website and member data, which led to inefficiencies in their operations.
ASID partnered with Orases to implement a customized integration between their website and their Association Management System (AMS). Orases developed a solution that integrated ASID's website and AMS, streamlined their processes, and improved their communication with members. The website and AMS integration solution provided by Orases has helped ASID fulfill its mission of promoting and advancing the interior design profession in the US.
Learn more about how Orases improved the site user experience for the ASID.
View Case Study