Industries
FinTech Software Development
Tell us about your project.
Security You Can Bank On
FinTech software solutions that offer the highest levels of usability and security

FinTech software enhances the relationship between financial service providers and their customers and attracts high-value clients. Orases provides customized and platform-based FinTech software solutions, manages seamless integration and deployment, and offers ongoing support.
At Orases, we can develop highly custom software solutions to meet the unique needs and requirements of organizations that operate within the FinTech industry.
Why Work With Orases?
Custom FinTech Software Solutions Features
Banking Data Visualizations
Enhance the generation of customer-related data and effectively communicate with prospects and current customers with Orases' FinTech software solutions. With years of experience developing FinTech tailored CRM software, our team can improve your effectiveness in various customer-facing activities, such as cross-selling and up-selling, customer support, systematic lead nurturing, customer data management, channel activity tracking, and customer experience management, among others.
Predictive Analytics
Unlock customer behavior and liquidity predictions by transforming raw data into intelligent, dependable information with the help of Orases. With bank analytics solutions, you can boost revenue and reduce risks. Our custom software systems' advanced analytics and visualization capabilities can provide several data points, from sales efficiency evaluations to customer traffic and clicks.
Secure & User-Friendly Online Banking Capabilities
Addressing customers' need for safe and uncomplicated access to their banking accounts, Orases provides custom-made solutions for fintech. In addition, we ensure that our services meet the highest standards in terms of security.

Our software developers can deliver whether your organization requires an entirely new software platform or modification to an existing software or legacy application.
Mobile Accessible Financial Services
Offer your customers comprehensive financial services through their mobile devices. With years of experience in mobile app development, Orases can assist you in creating customized mobile financial software that matches your particular requirements.

Our software solutions range from simple to top-tier mobile banking applications, providing basic and advanced functionality such as personal financial management, integration of loyalty programs, customized product offerings, augmented reality, and more.
Client Portal Development
We have years of experience designing and developing secure, user-friendly client portals with customized FinTech-centric features and functionalities.

Examples of our FinTech portals include B2C banking portals to maintain ongoing communication and foster long-term relationships with clients or B2B portals that feature role-based content personalization, multiple logins for customer employees, precise portfolio management, financial planning, and other custom functions.
Custom Software Development:
The Ultimate Guide
Ranging from tips on when to choose custom software and how to choose the right custom software development company to what to expect during development, our ultimate custom software development guide has it all.
Custom Software Development Guide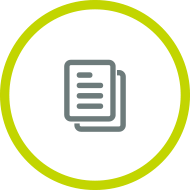 Custom Software
Case Study
Improving The Healthcare Of 94,000 Patients Annually
The American Kidney Fund (AKF) is a non-profit organization dedicated to providing financial assistance to needy kidney patients. With a complex grant application and review process, AKF faced challenges in managing their grants efficiently. AKF partnered with Orases to implement a customized Grant Management System (GMS) to address this issue.
Orases developed a solution that consolidated AKF's grant data, streamlined their processes, and improved their communication with grantees. The GMS solution provided by Orases has transformed AKF's grant management operations. As a result, AKF has seen a significant increase in efficiency, with a 60% reduction in manual processes and a 75% reduction in data entry errors. The GMS helped provide financial assistance to kidney patients while improving their quality of life.
Learn more about how Orases improved the site user experience for the DFA.
View Case Study