Services
Asset Management Software
Tell us about your project.
Organizations that use asset management software enable teams to optimize asset utilization and reduce the associated costs of ownership and operation
Why Work With Orases?

Asset management software maximizes asset utilization and minimizes the cost of ownership and operation. Custom asset management software can help your organization advance processes such as auditing and tracking of your assets easily, including maintenance dates, location information, usage compliance, user permissions, contract renewal dates, and more.
At Orases, our team provides your organization with asset management software development services for Enterprise Asset Management (EAM) to digitize and maximize return on assets (ROA).
Features and Integrations for EAM Solutions
Enterprise asset management software solutions provide your organization with asset tracking and monitoring, asset maintenance management, and asset planning and optimization.
Contact Us To Find Out More
Asset Tracking And Monitoring
The power of tracking and monitoring assets can be felt in many ways, including reduced downtime, increased productivity, and optimize spending. With proper monitoring, downtime could be reduced significantly, while productivity could experience a significant increase as well.
Asset Maintenance Management
Proper maintenance management can be highly advantageous, as it can reduce costs, fewer breakdowns, and fewer required scheduled repairs due to optimized maintenance and real-time tracking of assets.
Asset Planning and Optimization
Strategic resource planning has the potential to bring about significant improvements in efficiency for your organization. Optimized assets enable your team to execute action items and obtain their goals.
Asset Management Software Development & Support
Successful Implementation Starts Before Coding
Our experienced software implementation team will provide a thorough analysis and solution conceptualization to define your requirements and roadmap their integration. Your systems will merge with the custom EAM software architecture design for thoroughly customized solutions that leverage the capabilities of your existing system with the exciting new performance potential of the software. In addition, our team offers an optional proof-of-concept implementation to help you understand how the solution will function in a real-world scenario.
End-to-End Software Implementation Support & Management
With several decades of experience in software implementation, our developers will integrate the EAM solution/solution components into your existing IT infrastructure with custom-fitted results. Near the end of implementation, we provide hardware installation and integration services, where applicable, to ensure seamless and efficient operations. Our end-to-end approach guarantees a comprehensive and effective EAM solution that meets your business needs and goals.
Asset Management Advisory Services
Our process entails a comprehensive evaluation of your EAM system and implementation strategies. This includes an in-depth analysis of your current asset management system, including automation levels, integrations, and related factors. In addition, our software developers will collaborate with your team to develop a tailored EAM platform that aligns with your business goals and requirements, considering optimal plan/edition selection, necessary modules and features, and customization and integration specifications, as needed.
Our services include custom solution architecture, infrastructure planning, tech stack selection, and UX/UI design. We will work closely with your team to develop a detailed asset management software implementation timeline that includes budgeting for time and cost, ensuring the project is completed efficiently and within budget.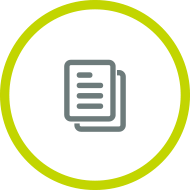 Custom Asset Management Software
Case Study
Streamlined data, easier to use, faster, and compatible with third-party systems.
Jorgensen's legacy Borland C++ system had become dated, difficult to support, and strayed from the organization's key management philosophies: planning, executing, and controlling work activities.
Learn more about how Orases developed an efficient web portal for Roy Jorgensen Associates.
View Case Study