Services
Custom Software Development
Tell us about your project.
Custom software development services provide the flexibility and functionality required to meet unique industry needs and adapt to an ever-changing landscape.
Why Work With Orases?

Every business is unique. Is there a reason why your software isn't? At Orases, our custom software development team has years of experience designing and developing unique and innovative custom software using a streamlined, repeatable process.
In over 20 years of business, we've developed custom software for well over 950 clients across varying industries throughout the United States. In order to thrive in today's market, businesses must be able to innovate quickly and more efficiently than their competition. There are a plethora of ways a business can fail — and thus, the limitations of their software should not be one of them.
What Is Custom Software
Development?
Custom software development is the process of designing, developing, deploying and maintaining software for a specific user or a group of users within an organization or as a third-party arrangement.
Custom software is designed and created to address users' specific needs and is considered to be more effective than commercial off-the-shelf software (COTS), which targets an expansive set of requirements. Oftentimes, businesses will turn to an off-the-shelf software solution as it is commercially promoted and marketed as a way to meet the generalized needs of businesses at a global level.
While there are a variety of off-the-shelf software options available, most organization's needs cannot be generalized and require specific capabilities that COTS can't provide. The limitations of off-the-shelf software often result in more costs and time spent attempting to add required features and functionality. Thus, it is advised to receive a custom solution that can provide for longevity and a higher return on investment.
Why Is
Custom Software

Important?

Custom software development helps organizations meet their unique needs and requirements through operations, including application customization, application management and application modernization.

Contact Us To Find Out More
Improved Efficiency & Scalability
Custom software is developed to support business processes both efficiently and effectively, and is designed to scale with the ever-changing needs and requirements of a growing organization.
In turn, organizations are able to continue using and updating their custom software for many years, unlike the restrictions organizations often face with off-the-shelf software solutions.
A Unique & Innovative Solution
Having a personalized software product helps ensure that the software contains all of the features and functionalities that your organization needs to streamline business processes.
Software developers can create software that aligns with business goals and provides organizations with ample opportunity to grow.
Lower Integration Costs
Organizations are often presented with the question of whether commercial software will work with their existing legacy applications. The most important question isn't whether off-the-shelf software can be integrated with 3rd party or legacy applications, but how much the integration of applications will inevitably cost.
In most cases, off-the-shelf software has the capability to integrate with various applications and platforms. However, the overall costs associated with the integration and maintenance far exceed the upfront costs associated with custom software developed with the functionality and flexibility to integrate with current and future applications and platforms.
Increased Return On Investments
Although custom software development typically costs more upfront compared to off-the-shelf software, businesses receive more in return for their dollar. With custom software development, there is no need to purchase additional hardware, acquire licenses, or pay for features that employees are likely never going to use.
In return for an initial investment, businesses that choose custom software development have the opportunity to create personalized software from scratch. By working with Orases, your company's software will be able to gain an advantage over your competition with an unparalleled custom software solution.
Our
Custom Software Development

Services

Engaging solutions that are proven to work.
Orases has developed a wide range of custom software solutions across a multitude of industries over the years. Here is what we offer our business clients, regardless of the size or industry they operate in:
Advanced Web Applications
We will design and develop applications for your organization's website. These applications are well-optimized for performance without sacrificing security.
Enterprise Applications
Enterprise applications allow companies to conduct important business operations. We will assist your organization in the development of a custom enterprise application.
ERP Software
The custom ERP software solutions we develop have been proven to effectively consolidate data and streamline processes with advanced automations and integrations.
Warehouse Management Systems
Through the implementation of a custom warehouse management system, supply chain organizations are able to optimize workflows, streamline processes, and view real-time data across all locations and points of the supply chain lifecycle.
Inventory Management Software
By integrating inventory management software with a custom warehouse management system, organizations are able to view precise inventory levels, improve order management efficiency, and increase the accuracy of sales forecasting.
Web Portals
The development team here at Orases has years of experience building highly custom web portals which focus on improving process efficiencies and enterprise-wide collaboration through user-centric features, advanced automations, and seamless third-party software integration capabilities.
HIPAA Compliant Applications
Businesses and organizations which operate within HIPAA compliant industries are required to have secure applications which adhere to HIPAA compliance guidelines. We have years of experience developing secure and innovative HIPAA compliant applications.
SaaS Applications
Software as a service (SaaS) allows companies to purchase your software on a subscription basis. Our team will develop a SaaS application to maximize your organization's profitability.
CRM Software
With CRM software, businesses are not only able to improve customer relationships but can also increase productivity, improve lead generation and strengthen their security.
Auditing Software
Businesses that acquire custom audit software are able to improve efficiencies by automating audit-related processes. All custom audit software we develop adheres to all industry compliance regulations.
E-commerce Applications
We will develop an e-commerce application for organizations looking to sell their products online. These applications will enable companies to accept payments and handle every portion of commerce online.
Grant Management Software
The grant management software solutions developed at Orases are designed to simplify the grant application process, provide advanced reporting capabilities and can integrate with existing CRM, BPM or ERP software systems.
Case Management Software
Organizations in fields that involve case work can benefit from case management software. Our case management software improves internal communication, information sharing between departments & report generation.
Cloud Applications
Our custom software development team develops cloud applications that use remote servers for processing logic, can be accessed through internet browsers and offers the same functionality of a native app with additional key advantages.
API Development
The APIs developed at Orases provide businesses with the ability to run testing automations to check app performance, are able to integrate with multiple apps & systems and can be adapted to new processes & software.
System Integration
We are able to integrate systems & applications that handle accounting, customer relationship management, content management, enterprise resource planning and reporting to provide businesses with seamless communications.
Application Modernization
If your product is using legacy software and needs to be updated, Orases will perform a complete refactor of the code. This will allow it to be faster and more customizable when attempting to use or update the program.
Legacy Systems
Regardless of the system your organization works with, our team will develop legacy software for you to use. We have extensive experience with a range of technologies & will work to create your application using the legacy software.
Application Re-Engineering
Our custom software developers are committed to eliminating bugs and issues with all types of software solutions and applications. We will work to keep your organization's software up and running without problems.
The
Orases

Process

How we work, from start to finish.
Our custom software development team has years of experience designing and developing unique & innovative custom software using a streamlined, repeatable process.
Frequently Asked Questions
When deciding between an off-the-shelf software solution and a custom software solution, it is important to consider how the software could improve your business processes, rather than focusing on features and functionality.
Accounting for future enhancements and integrations is especially important when deciding between the two.
What Is Software Development?
Software development is the process involved in developing and maintaining applications, frameworks, and several other software components. While software development involves both writing and maintaining source code, it also incorporates everything from the inception of the ideal programming to the final product. Software development often includes new development, research, modification, re-engineering, prototyping, maintenance, and more.
What Are the Custom Software Development Process Stages?
The custom software development process includes the following stages: analysis and planning, design, backend and frontend development, quality assurance and testing, intermediary deliveries, documentation, maintenance, and reporting.
Will Custom Software Be Able To Improve Workflow Efficiency?
Iterative and incremental steps allow for the ability to easily adapt to any market change and assimilate new, effective ideas into the development process and overall workflow.
Can Custom Software Enhance How You Offer Products Or Services?
Yes, through the iterations, issues are easily identifiable and quickly resolved. The small releases allow the software to continuously improve the management of products and services.
Will You Be Able To Integrate With Other Software and Systems In The Future?
The iterations give your team a better opportunity to create effective solutions, including the ability to integrate with and complement the work of other software and systems.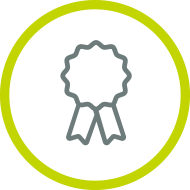 Awards
At Orases, we design and develop unique and innovative custom software solutions for businesses that are able to improve their efficiencies and allow them to gain a competitive edge. None of this would be possible without our group of highly intelligent and hard-working team members.
We've always known how advanced our custom software solutions are, and over the years others have started to take notice as well.
View All Awards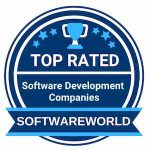 Custom Software Development:
The Ultimate Guide
Ranging from tips on when to choose custom software and how to choose the right custom software development company to what to expect during development, our ultimate custom software development guide has it all.
Custom Software Development Guide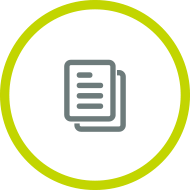 Custom Software
Case Study
MLB Pitch Hit & Run
The custom software developers at Orases built a custom registration system for the MLB for their MLB Pitch Hit & Run competition. Through the combination of Orases' expertise and use of the Agile methodology, Orases was able to save MLB employees hundreds of hours of time by streamlining their entire PHR program.
Learn more about how Orases developed an efficient custom software solution for the MLB.
View Case Study
Locations
Maryland
Washington D.C.
Northern Virginia
Chicago
New York
Houston
California
Denver
Florida