Your business is
unique

. So are we.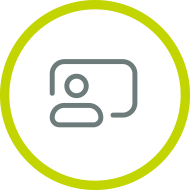 Two decades in operation
We've been around the block and know a thing or two about development. Our passion for developing custom software, combined with our experience, will drive your project to success and increase your organization's profitability.
Caring and informed team members
The Orases team is committed to customer satisfaction and handling your project with care and precision. We work to ensure our clients are completely satisfied and always in the loop on how their project is going.
750+ satisfied clients
Customer service is everything to us — whether you accept your project untouched or request several changes, Orases will be there every step of the way — and we have the numbers and satisfied clients to prove it.
Purpose driven culture
What's a good company without a good work culture? All of our team members are doing what they love and are happy to assist with your project. We work with a purpose, and that purpose is to serve you in the best way possible.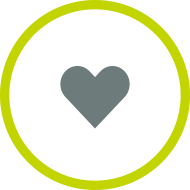 The code we live by:
D.R.I.V.E.
Our passion for our clients drives our company.
Whenever we face any decision, we refer back to our promise to our clients. We strive to stay close to Our Code when working with clients, to the projects worked on and who we have on our team. To drive home the point even more, we have a team perk truck that reminds us of Our Code.
Read About the Code We Live By — D.R.I.V.E.
The Orases
leadership

team.

What makes us stand out from the competition? Our devoted team.
Meet The Full Team
Our
home

away from home.

Take a look inside our headquarters.
With our headquarters being in proximity to the nation's capital and Baltimore, we are able to promote better collaboration among clients around the world. Our main office has a modern and comfortable vibe, promoting a better location for organization of new projects. We see this as the prime location for the growth of optimal software.
Recognized as one of the best and brightest companies
The vote is in, and for the second year in a row, Orases has been named one of the Best and Brightest Companies To Work For in the Nation by The National Association for Business Resources!
The Best and Brightest Companies to Work For® competition identifies, and honors organizations that display a commitment to excellence in their industry. Companies are assessed on their people practice, and enrichment. In 2019, the winning companies were assessed by an independent research firm who reviewed key measures relative to other nationally recognized winners. The program honored 540 winning organizations across the country, and the top 101 highest scoring were also announced. Orases was within this elite group.
10,000 square foot (929.03 square meters) office

Enough room for every team member

7 meeting rooms

Setup for state of the art virtual or onsite team collaboration

1 customer training room

Dedicated to change management and system training.
A true center of the local IT community
At Orases, we aren't just a home for our own employees, we act as a home for developers from the whole region. We plan the biggest IT meetup in the neighborhood, attracting over 100 developers for each event. It acts as a great way to share knowledge, while also recruiting the best talent in the game.
Tech Frederick

The top-performing IT companies in the Maryland area have joined as one to identify the necessary skills for the industry. These skills are needed for the brilliant workers in the tech industry to increase marketability and compete against one another in the ever-growing digital field.

Visit their site

Helpful Seminars

Knowledge has the power to change any company. We choose to share that power, and hold seminars for any and all who are willing to learn. Bringing together great minds allows for even greater growth.
An ideal place for launching any new project
Our collaborative environment allows team members to work on every project efficiently. Being so close to major metropolitan areas, clients are easily transported to and from for any meetings. Our comfortable and modern office promotes a certain flow between our team and any client, the ultimate software environment.
Work hard.
Play

hard.

We're pretty good at having fun.