Healthcare Software & Services
Healthcare Data Analytics
Tell us about your project.
Historical Healthcare Data Assisting Future Decisions
Utilizing advanced technologies and historical data to improve processes and caretaking

At Orases, we provide healthcare data analytics to optimize healthcare organizations' clinical and business processes.
Accessing and retaining patient data easily enables healthcare providers to improve the accuracy and effectiveness of the decisions related to treatments and diagnosis.
Why Orases?
Featured Healthcare Data Analytics Services
Healthcare Analytics Outsourcing

Healthcare Analytics Consulting

Healthcare Analytics Implementation

Compliance Regulations Guaranteed
Healthcare Analytics Outsourcing
A comprehensive healthcare analytics outsourcing package is available to meet your specific needs. From selecting the ideal data analytics platform and tech stack to customizing the healthcare data analytics solution, you can rest assured that every aspect of your project will be executed in such a way as to ensure compliance with all industry regulations.
After implementation, we'll also provide ongoing support and evolution services so that your cloud analytics solution stays up-to-date with your business goals.
Healthcare Analytics Consulting
At Orases, we understand the power of healthcare data analytics and its need for effective decisions. That's why we are here to help you maximize your business potential through analytics. Our team works with you to:
Assess the current environment and define specific goals related to analytical capabilities.
Develop an extensive strategy for leveraging data in a meaningful way.
Map out a roadmap that outlines strategies for actionable items.
Healthcare Analytics Implementation
Our data analytics expertise in the area of health care is unparalleled. We strive to provide our clients with a comprehensive approach to their analytics needs, including:
A deep dive into your current and anticipated medical data analytic requirements.
The development of a specialized solution unique to your organization's demands.
Deployment of a secure and compliant medical data analytics system.
Creation of streamlined analytics modules that integrate with existing healthcare applications.
Furthermore, we are available for ongoing technical aid for the overall IT infrastructure (as needed).
Compliance Regulations Guaranteed
A needs analysis of the current business and industry is necessary to productize a healthcare software concept successfully. Designing such software includes establishing the functional features, architecture, and technology stack that will be used and generating a successful business case with cost and return-on-investment estimation.
Organizations must look to HIPAA, HITECH, and FDA regulations must be given for compliance. Furthermore, software development may be required in addition to post-launch support, depending upon the situation.
Featured Healthcare Analytics Solutions
Healthcare Data Structuring & Storing
The importance of carefully designed health data structuring and storing cannot be overstated. Such structures are essential to optimally querying and reporting on protected health information (PHI). Additionally, the warehouse must contain integrated storage from sources such as electronic health/medical records, enterprise resource programming systems, human resources management systems, public medical databases, research and development outcomes, etc.
Healthcare Business Intelligence
Businesses in the medical field can benefit from various analytics pursuits. These include operational analytics like staff scheduling optimization, facility maintenance, and claims management. Furthermore, patient analytics such as patient segmentation, patient journey analysis, and treatment plan optimization help streamline operations. Finally, financial analytics like fraud detection and risk management can help minimize monetary losses.
Healthcare Software, Apps & Portals
The application of large amounts of data in the healthcare sector is a growing trend. Examples include electronic health records, medical devices, patient apps, and portals. Real-time analytics of device information can be used to monitor patients remotely while suggesting tailored care plans. Additionally, warnings can be triggered when there are shifts in a person's condition requiring attention from a physician.
Predictive Analytics
Predictive analytics can be applied to various healthcare-related scenarios, such as supply chain optimization, disease management, and insurance coverage. By leveraging Machine Learning algorithms, medical professionals can leverage healthcare data analytics to better prepare for potential problems regarding patient readmissions, diagnosis validation, or high-value losses. Furthermore, demand forecasting and supplier risk management strategies can be implemented to facilitate efficient supply chain planning.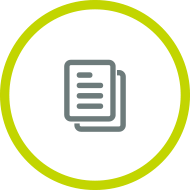 Custom Software
Case Study
Improving The Healthcare Of 94,000 Patients Annually
The American Kidney Fund (AKF) is a non-profit organization dedicated to providing financial assistance to needy kidney patients. With a complex grant application and review process, AKF faced challenges in managing their grants efficiently. AKF partnered with Orases to implement a customized Grant Management System (GMS) to address this issue.
Orases developed a solution that consolidated AKF's grant data, streamlined their processes, and improved their communication with grantees. The GMS solution provided by Orases has transformed AKF's grant management operations. As a result, AKF has seen a significant increase in efficiency, with a 60% reduction in manual processes and a 75% reduction in data entry errors. The GMS helped provide financial assistance to kidney patients while improving their quality of life.
Learn more about how Orases improved the site user experience for the DFA.
View Case Study