Services
SaaS Applications
Tell us about your project.
The Software as a Service distribution model allows users to access applications that are hosted online, often through a subscription plan.
Why Choose Orases?
SaaS applications, also known as web-based software, eliminate time-consuming installations and give businesses the ability offer a subscription based-model of providing the custom features and functionalities of the application to their customers. In addition, custom SaaS applications reduce costs related to licensing, installation and support.
At Orases, we know how lucrative the Software as a Service distribution model can be. This is why we have over 20 successful years of designing and developing SaaS applications that are not only unique and innovative, but have been proven to greatly increase our clients bottom line.
SaaS Applications Which
Increase Profitability
Our team of custom software development experts are able to develop SaaS applications that maximizes profitability and can be easily customized and sold to customers.
Contact Us To Find Out More
Integrates With Virtually Any Platform
The custom software development experts at Orases ensure that our SaaS applications can be integrated easily with third-party systems and software.
Highly Secure
Our SaaS applications are created with security in mind. We are constantly studying the top cloud security threats, such as data breaches and account hijacking, to stay one step ahead of those who are looking to cause trouble.
User-Friendly & Promotes Sales
We know how to make SaaS applications easy and convenient for customers to use. This not only encourages them to continue using the product, but it can also be leveraged to help promote sales.
Ability To Scale Over Time
Our custom SaaS applications are developed with the features and functionalities required to scale as businesses needs and requirements grow over time.
SaaS Application

Services

An investment that pays dividends
As an experienced SaaS application development company, we offer a host of services that can help your company gain high-performance applications.
App Design & Development
Orases offers end-to-end SaaS solutions to help your ideas come to life quickly and effectively. We can design the app to your specifications and offer suggestions based on our experience if you are not sure where to begin.
Mobile SaaS Applications
Our custom software development experts are able to develop mobile-friendly and responsive SaaS applications or move existing SaaS solutions to native or hybrid mobile platforms.
Third-Party Integrations
Orases can help with third-party integrations, including the development of custom APIs, addition of payment gateways and linking external data sources.
SaaS Consulting
Our experience in SaaS allows us to help organizations strategize and plan applications. We can assist with onboarding, development and marketing to help your SaaS project become a success and develop growth strategies tailored to the unique attributes of your organization.
SaaS Team Augmentation
Our SaaS team augmentation services immediately provides your SaaS sales and support staff with experienced SaaS team members. Whether your organization needs software developers or project managers for its upcoming SaaS project, Orases has you covered.
SaaS Strategy
We are able to help your organization develop and implement successful SaaS strategies and campaigns. Our SaaS strategy service offerings include traditional and digital marketing strategies, expansion into new market strategies, pricing strategies and much more.
The Business Owner's Handbook For

SaaS Applications
Our business owner's guide to SaaS applications provides in-depth information on the development and deployment of the SaaS applications and guidance on how to select a SaaS business model.
The SaaS Application
Development Process
Our roadmap to successful SaaS application development
At Orases, our custom SaaS applications can bring your organization's ideas to life to give you uniquely tailored solutions and a competitive edge. Here's how we do it.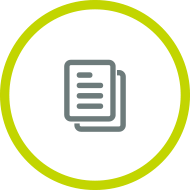 Case Study
Next Day Dumpsters
The custom software development team at Orases helped develop a customer relationship management (CRM) solution to improve their business development operations. The CRM was developed with licensing capabilities, allowing them to resell their product through the SaaS business model.
Discover how Orases developed a working SaaS solution for the Next Day Dumpsters CRM through a combination of Orases' expertise and use of a hybrid methodology and approach.
View Case Study