Services
Application Security
Tell us about your project.
Application security services prevent security vulnerabilities and security threats by developing and testing security functionalities within applications.
Why Choose Orases?
As applications become increasingly available and accessible via the cloud, the security vulnerabilities and cybersecurity threats applications are susceptible to are increasing as well. Application security services aim to identify, mitigate and resolve security vulnerabilities and threats.
Our security & compliance specialists are able to prevent and protect applications against these threats and vulnerabilities by developing multi-factor authentication procedures, user authorization validation capabilities and highly secure encryption methods.
Our Application Security Services
Reveal application vulnerabilities and protect against costly cyberattacks with application security services.
Multi-Factor Authentication
By adding multi-factor authentication features to an application, users who attempt to log in to the application will be required to verify their identity again through a separate authentication application or hardware.
User Authorization Validation
Our application security specialists are able to program and develop advanced user authorization validation methods by comparing and confirming the user's permissions with a database of the application's authorized users.
Application Logging
By acquiring our application logging services, businesses are able to identify users who access an application's data and how the user was able to access the data through a historical catalog of time-stamped entries.
Security Testing
Security testing methods, including penetration testing & social engineering can be conducted to ensure apps are void of security vulnerabilities & protected against cyberattacks.
Data Encryption
We develop data encryption methods for applications to ensure data and information remains safe while being sent from an application and received to an application.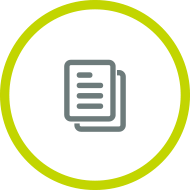 Case Study
American Immigration Lawyers Association
Orases' development team implemented Single Sign On using AWS Cognito, which gave AILA the ability to increase password security and use multi-factor authentication for staff users.
The multi-factor authentication replaced the need for IP restrictions, which allowed AILA's workforce to access the application anywhere, which was critical for the association's success due to mandatory remote work in 2020.
View Case Study