Services
Equipment Management Software
Tell us about your project.
Manufacturing equipment performance is maintained at optimal levels when project managers use equipment management software
Why Choose Orases?

With equipment management software, businesses can monitor the performance of their equipment, forecast its replacements, and automate its maintenance processes. In addition, through software integration, project managers can utilize equipment management software to improve the lifespan of their manufacturing machines, improve their safety and regulation compliance, and increase their ROI with more informed decisions.
From our first meeting to the software launch, our equipment management software developers will work with your team to create a product that meets the unique needs of your manufacturing process.
Features Of Equipment Management Software
The development of equipment management software has become increasingly popular for businesses across various industries. When integrated with ERPs, HMIs, and other manufacturing software, your management team gains a holistic view of the performance of your operation.
Improved Visibility And Insight Starts Here
Work Order Management
Managing your business's repair and maintenance needs just got much easier with a proper system for handling service requests. This can include creating regular or emergency tasks related to any equipment and its components that must be fixed. In addition, companies must prioritize their orders according to the level of importance each piece of equipment carries and its current condition. Most importantly, special attention should be given to any safety-related tasks, assigning them swiftly to the appropriate personnel.
Analytics and Forecasting
With AI-driven assessments and data instrumentation like operational efficiency/inefficiency, velocity, and heat, managers can recognize abnormal habits and provide solutions. This includes anticipating breakdowns, estimating the time to malfunction due to corrosion, high temperature, load imbalance, etc., and investigating the origin of equipment-related issues depending on past information. Calculating potential machine performance in response to operator decisions and events. Guessing usage of resources by equipment and manufacturing expenses.
Warranty Management
Warranty management is a very important process that helps to ensure the most efficient use of warranties. Some tools and processes need to be in place to improve performance, such as tracking the history of all repairs associated with purchased equipment. Additionally, automated alert systems can notify users when their agreement is coming close to expiry.
Professional Equipment Management Software Development Services
Empowering manufacturing organizations with greater visibility and control over their operations.
Orases custom software development team customizes the features of a production scheduling solution to meet the specific business needs of a manufacturing organization. Drawing from our experience in similar projects, we have compiled a list of our clients' most frequently requested features.
Equipment Information Management
From secure storage and full-text search indexes of essential documents such as warranties and manuals to the ability to create electronic forms for pre-shift inspections, hours served logs, maintenance checklists, and reports. Plus, multimedia import allows employees using phones or tablets to add images of produced parts or defects in the field. On top of all that, equipment management software keeps an organized profile with all relevant data like type, model, or serial number from each piece of machinery, along with manufacturer info and mileage tracking.
Equipment Monitoring
Production scheduling software allows managers to organize equipment orders and the personnel needed for operation. This leads to a more organized workflow that leads to greater quality products with less waste. Tasks are developed with optimized processes for laborers by production supervisors. Employees have access to their individualized work timetables from mobile gadgets, and managers can monitor employee shifts using online time-tracking tools.
Equipment Maintenance Management
Equipment maintenance management is an important practice in many industries. To ensure optimal performance, one should utilize various tools to track and manage their machinery. This encompasses scheduling inspections based on real-time data and tracking the lifetime of the relevant parts using barcodes, QR codes, and RFID tags. When automated, preventive maintenance can be scheduled concerning when it was purchased and how long it has been running.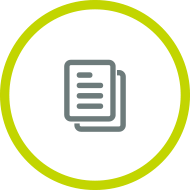 Custom Software
Case Study
Greater visibility for greater employee performance
Orases collaborated with the Construction Financial Management Association (CFMA) to improve the user experience of their membership portal and integrate it with their existing systems. The new portal featured a simplified user interface, making it easier for members to navigate and access relevant resources. Orases integrated with the CFMA's event management system, allowing members to register and pay for events seamlessly to increase engagement.
Learn more about how Orases improved the site user experience for Construction Financial Management Association.
View Case Study