Services
Equipment Monitoring Systems
Tell us about your project.
Management teams rely on their equipment monitoring systems to maintain the performance of manufacturing equipment with automated processes that coordinate repairs and maintenance before a break occurs
Why Choose Orases?

Equipment monitoring software provides manufacturers with a cost-effective way to improve the reliability and performance uptime of active equipment, increase work completion rates and reduce inventory.
An advantage of equipment monitoring systems is their end-to-end data synchronization capabilities. The system integrates with popular enterprise applications, such as asset management software, ERP solutions, accounting programs, and more.
With several decades of experience in equipment monitoring systems, Orases provides consultation and implementation of equipment monitoring software.
Key Features Of Equipment Monitoring Systems
The development of equipment management software has become increasingly popular for businesses across various industries. When integrated with ERPs, HMIs, and other manufacturing software, your management team gains a holistic view of the performance of your operation.
Improved Visibility And Insight Starts Here
Real-Time Equipment Monitoring
Gaining visibility into equipment performance can be done by monitoring metrics for a few key performance markers. Performance levels like speed, uptime, downtime, and planned versus unplanned stoppages should also be tracked. When resource consumption like power, water, and coolants change or deplete faster than anticipated, equipment monitoring systems give you the information you need to make decisions.
Reports and Dashboards
By integrating performance information of your equipment monitoring software with reports and dashboards, you can give your team access to the data they need when they need it. Users get access to the information they need to make informed decisions. Real-time digital dashboards help project managers monitor equipment cycle time progressions, operation rate accelerations, temperatures, and resource expenses.
Analytics and Process Simulation
Physics-based analysis and process simulation have become increasingly popular for maximizing productivity and equipment operating efficiency. Techniques such as AI-based analysis of equipment data can be employed to detect abnormalities in the system, while historical data can be used to ascertain the root causes of malfunctions or overheating. This allows adjustments to be made to ensure optimal conditions are maintained for fast and high-quality production.
Forecasting and Optimization
Effective collaboration among equipment, space, and resources is crucial to ensuring that all operations are completed accurately and on time. Forecasting allows you to maximize your performance and productivity. With AI-powered analytics built within your custom equipment monitoring system, project managers can anticipate potential malfunctions in machinery and estimate the duration of their failure caused by corrosion, overheating, and inappropriate load alignment.
Uses Of Equipment Monitoring Systems
Empowering manufacturing organizations with a high level of control over their operations
Orases custom software development team customizes the features of a production scheduling solution to meet the specific business needs of a manufacturing organization. Drawing from our experience in similar projects, we have compiled a list of our clients' most frequently requested features.
Equipment Data Management
Having transparency over the performance of your equipment is what makes equipment data management such an important feature. Some equipment is warranted for certain cycles, and serial numbers and other identifying information organize this information. Digital forms that are submitted to equipment monitoring storage can be used for electronic endorsements, along with other machine-related documents.
Equipment Use Management
Documenting the use and maintenance of equipment is essential to extending the use of machinery and equipment. Organizing schedules around maintenance and booking technicians and repairs is a best practice to reduce downtime and loss. An equipment monitoring system does this without using management resources and time. Logs are stored and accessed digitally with automated processes that ensure you're at peak operations around the clock.
Equipment Maintenance and Work Order Management Maintenance Management
Equipment maintenance and work order management help a computer system track an organization's equipment and assets. Scheduling preventive and predictive maintenance work minimizes downtime and sustains output. A custom equipment monitoring system can manage regular or emergency work orders whenever repair/replacement is necessary for the device or its components.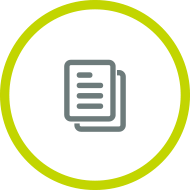 Custom Software
Case Study
Greater visibility for greater employee performance
Orases collaborated with the Construction Financial Management Association (CFMA) to improve the user experience of their membership portal and integrate it with their existing systems. The new portal featured a simplified user interface, making it easier for members to navigate and access relevant resources. Orases integrated with the CFMA's event management system, allowing members to register and pay for events seamlessly to increase engagement.
Learn more about how Orases improved the site user experience for Construction Financial Management Association.
View Case Study