Services
Condition Monitoring Software
Tell us about your project.
Condition monitoring software is crucial in predicting and preventing potential failures, reducing unplanned downtime, and minimizing repair costs
Why Choose Orases?
Monitoring the condition of your equipment with custom software measures the parameters of a machine in real-time to discover pattern changes that indicate an impending failure, enabling repairs to be made before downtime occurs. However, there is an essential difference between condition monitoring and predictive analytics: condition monitoring relies on data captured in real-time, while predictive analytics relies on historical data.
As experts in the field of innovation in condition monitoring software, Orases provides expert consulting and implementation services.
Key Benefits Of Condition Monitoring Software
Condition monitoring software offers a diverse range of functions that allow teams to manage the use of data and maintenance better.
Improved Visibility And Insight Starts Here
Accurate Condition Data Tracking
Condition monitoring software can effectively track machine operating conditions such as temperature, strain, sound intensity, vibration, pressure, force, and rotational speed. Data is gathered through sensors in real-time.
Scalable Calibration Systems
Like a well-oiled machine, calibrating your systems to operate under any condition is essential to a productive manufacturing process. Condition monitoring software offers automated scheduling that can help fit the machine's context by providing a monthly to annual schedule for calibration.
Accurate Reports and Dashboards
Our custom condition monitoring software is designed to integrate with your operation's machine condition analysis and reporting. Having insights into holistic real-time data allows your technicians, supervisors, and others to respond to predictable performance issues before they occur.
Automated Analysis and Simulation
Our condition monitoring software's analysis and simulation features allow us to examine machinery performance records. Our software also integrates with modeling equipment so we can prepare for scenarios—and put forth preventative measures before issues arise.
AI Forecasting and Optimization
Condition monitoring software can forecast potential machine breakdowns and estimate time frames for failure due to sources such as corrosion or overheating. Artificial intelligence can be used to identify areas that need modification and make changes in mechanics, electronics, or pneumatics.
Features Of A Successful Condition Monitoring Software
Empowering manufacturing organizations with a high level of control over their operations
Orases' custom software development team customizes a production scheduling solution's features to meet a manufacturing organization's specific business needs. Drawing from our experience in similar projects, we have compiled a list of our clients' most frequently requested features.
Alert Customization
Users can select specific parameters they want to monitor and set their alert thresholds, thus avoiding potential problems and recognizing maintenance needs.
Mobile Apps For Users
Operators, technicians, and managers can access machine data and receive notifications on any device, wherever possible.
Security That Evolves
Comprehensive precautions for safeguarding against unwelcome data access have been taken into account; encryption technology applied; user authentication checked; also abiding by relevant industry regulations (e.g., OSHA, HIPAA, or FDA).
Advanced Analytics
Abnormal conditions that could lead to failure are spotted, factors contributing towards issues are identified, and AI-backed instructions are supplied on improving machine performance.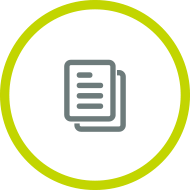 Custom Software
Case Study
Greater visibility for greater employee performance
Orases developed custom dashboards for Bartley Corporation, providing them better visibility into their operations. The dashboards consolidated data from multiple sources, including financials, inventory, and project management, into a single, easy-to-use platform. The interactive and user-friendly dashboards allowed Bartley Corporation to access critical information and make data-driven decisions quickly. With real-time updates, Bartley Corporation could monitor key performance indicators and track progress toward its goals. The custom dashboards have improved organizational communication and collaboration, increasing efficiency and profitability.
Learn more about how Orases improved the site user experience for Bartley Corporation.
View Case Study