Services
B2B Web Portal Development
Tell us about your project.
A custom B2B web portal enables partners, buyers, and vendors to connect their information streams and essential data fast.
Why Work With Orases?

Every company has a unique vision for the design and features that they need from their web portal. In many cases, the portals they're envisioning aren't available through subscription services and instead must be tailored to fit each situation.
Whether you come with just a rough draft or an elaborate plan, our experienced developers have outlined with a typical end-to-end B2B portal development process entails. With decades of experience and a drive to bring you the results you're looking for, your B2B portal will elevate your business process to greater performance.
How We Manage Custom B2B Portal Development
Launching a successful B2B web portal starts with an in-depth analysis of your company's organizational structure and business processes. We thoroughly review the chokepoints of your business's process and examine potential efficiency improvements, the size and scale potential of your teams, and the future industry challenges that need to be addressed, as well as the other software and tools in your system that need to be integrated. For external portals designed for customer interaction (such as marketplaces or aggregators), our research encompasses opportunities, risks and obstacles present in the competitive landscape.
We then create a plan for achieving your desired outcomes with relevant functionality. After this is done, it's time to craft user journeys down to the smallest details like which buttons should be clicked and what workflows should follow them. Finally, we create technical specifications that detail how each function should be implemented, architecture guidelines, programming tools used during development, integration requirements needed, the composition of the implementation team along with timelines and cost estimates.
What Are The Advantages Of Developing A Custom B2B Web Portal?
Having a custom B2B Web Portal developed to meet your businesses' unique operations and branding goals ensures that everyone engaging with your brand is met with a consistent and satisfying customer experience.
Contact Us To Find Out More
Advantages For Buyers
Buyers have a range of advantages when it comes to purchasing products. From automated discounts and personalized offers to tendering, reverse auctions and group purchasing, there is something for everyone. Not only can buyers place orders from any location at any time, but they are also able to quickly check in-stock availability, download invoices and track their order status. Furthermore, automated notifications mean that customers no longer need to make service calls for basic questions.
Advantages For Sellers
A seller has a range of options available to them. They can operate their business on a 24/7 basis, set individual price lists and find a competitive value for their products through auctions. Additionally, they can automate order processing and minimize errors in documents, as well as utilize information from their integrated ERP or CRM systems.
The B2B Web Portal Challenges We Solve
We provide comprehensive B2B solutions that are proven to work.
Orases has developed a wide range of custom software solutions for B2B companies servicing a multitude of industries over the years. Our custom solutions can help your organization overcome many common challenges.
Rigid Application Architecture
In order to remain competitive in the ever-shifting world of business, it is essential to be able to quickly and correctly respond to changes. To ensure that our innovations are always successful, we focus on creating applications that have a flexible architecture, allowing for dynamic extension and alteration of the functions. Furthermore, our solutions are open for integration with artificial intelligence and mobile apps.
An Unforgiving UI/UX
It is discouraging for users when webpages are overcrowded, buttons are ambiguously marked, designs are irrelevant, content is poorly structured, and other obstacles impede the user journey. To ensure the success of your B2B portal, we focus on creating a strong customer connection. Our talented UI/UX designers offer decades of experience and understand the importance of having an accessible application. After developing your B2B web portal, we collaborate with your team for feedback to develop a UI that is straightforward and intuitive to users.
Cyber Security Concerns
Given the abundance of sensitive data, B2B portals are frequently targeted by hackers. That's why we strive to stay ahead of the curve when it comes to security needs and leverage automated multi-level controls to ensure both web application and infrastructure reliability. Moreover, we use cryptographic techniques that can provide an impenetrable shield for your system, making it virtually unbreachable while upholding top standards in confidentiality, integrity, and authentication.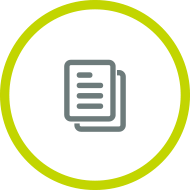 Custom Web Portal Development
Case Study
DLR Increases efficiency and functionality of inspection forms
The system Orases built consists of a web portal and a technician mobile app that syncs with DRL's contract and scheduling system when inspection assignments are made. Forms assigned to the technicians are available each day in the technician's mobile app. Any revisions can be completed and initialed through a single mobile-friendly web portal.
Learn more about how Orases developed an efficient web portal for Diversified Laboratory Repair.
View Case Study