Services
Community Web Portal Development
Tell us about your project.
Developing a custom community web portal unifies users with shared goals and interests.
Why Work With Orases?

Establishing a portal where users converge around shared interests and exchange knowledge can generate commercial advantages, such as understanding customer needs thoroughly or paid services in certain communities. An effective and user-friendly web portal experience is of paramount importance when undergoing development.
The practical benefits of using a community web portal are vast. Organizations will gain insight into the evolving preferences of one's target audience to monetize through advertising revenue. It also facilitates interactive conversations between members while helping them transfer their ideas and share valuable knowledge.
Create An Impactful
Community Web Portal
Developing a custom community web portal helps organizations meet their unique needs and requirements to unite users with a satisfying branded user experience.
Contact Us To Find Out More
Connect The Community To Essential Services
Users can assess the needs and issues faced by community members and determine how a community web portal can meet their requirements. Our team helps your organization select the most suitable technology stack, considering any existing business management software, and planning necessary integrations.
Create A Satisfying Branded User Experience
We offer end-to-end development of branded community web portals, leveraging our in-house team or working with your team. Our teams conduct stakeholder interviews to gather requirements, as well as feedback on the interface and integrations, to develop a comprehensive functional specification for the community web portal.
Implement Best Web Portal Design Principles
Designing user interfaces that adhere to best practices in user experience. Our team works to configure and code the web portal solution, whether based on an existing platform or fully custom-built. Development projects are integrated into the portal with your existing business systems for a seamless user experience. Community web portals are tested to ensure compliance with technical and usability standards.
Target Your Desired Community
We work with your team to help define the product's vision and identify the necessary features to target your desired audience. When creating a web portal, your user experience and user interface design need to provide a satisfying experience that best represents your brand.
Types Of Community Web Portals
Engaging solutions that are proven to work.
A custom community web portal connects your users with access to relevant content, engages with forums, exchanges ideas, and participates in online events. Many types of a community can benefit from a custom web portal.
Customer Web Portals
Our customer web portals provide a broad range of features that help build a strong customer community and support their needs. With access to extensive customer support, our portals offer membership benefits, non-promotional content such as blogs and lookbooks, online discussion boards, chats, and other interactive opportunities. Customers will stay informed and in the loop on your latest products or services.
Employee Web Portals
Corporate intranets are designed to foster a positive corporate culture by keeping employees informed about the company's activities and encouraging their participation in both formal and informal discussions. They offer opportunities for public and one-to-one conversations, as well as inviting teams to participate in online and offline events.
Partner Web Portals
By creating a sense of community among your business partners, you can increase the number of end customers. To encourage better performance from partners, you can offer informative resources and create a better understanding of your products. Providing marketing materials and sales tools like ROI calculators, launching training and certification, and more can also be beneficial.
Community Web Portal Integrations
You can get the most out of your community web portal by integrating it with your other business features and systems, such as your customer relationship management system (CRM) and your ticketing systems.
Community Web Portal and CRM
By integrating a Community Portal and E-commerce Portal with a CRM system, you can create a centralized customer profile that consolidates information from multiple systems. This allows for a more comprehensive understanding of your customers, enabling you to provide personalized experiences.
Community Web Portal and Ticketing System
Integrating your community portal with a ticketing system can enable proactive customer support. By collecting data for a sentiment analysis within the ticketing system, negative customer feedback within forum discussions can trigger automated case creation, ensuring that customer issues are addressed quickly and effectively.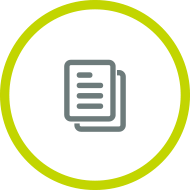 Custom Web Portal Development
Case Study
DLR Increases efficiency and functionality of inspection forms
The system Orases built consists of a web portal and a technician mobile app that syncs with DRL's contract and scheduling system when inspection assignments are made. Forms assigned to the technicians are available each day in the technician's mobile app. Any revisions can be completed and initialed through a single mobile-friendly web portal.
Learn more about how Orases developed an efficient web portal for Diversified Laboratory Repair.
View Case Study