Healthcare Software & Services
EHR Integration
Tell us about your project.
Connecting Patient's Data & Streamlining Systems
Seamless EHR integration with your existing systems and workflows for streamlined healthcare operations

The efficiency and consistency of healthcare IT is dependent on the reliability of its EHR (electronic health record) integration. Developing an EHR that connects to a healthcare organization's IT involves designing, developing, and refining the system to securely connect with the organization's patient app or practice management system.
EHR integration involves connecting two or more EHR systems into one comprehensive EHR system. By joining one more EHR system together, healthcare providers can provide care to patients more effectively and efficiently.
Why Orases?
EHR Integrations & Features We Offer
Seamless UX/UI Integration

Integrated Custom Software Solutions

Advanced Healthcare Data & Analytics Capabilities

Management-Centric Tools & Features
Seamless UX/UI Integration
Considering the unique regulation and accessibility needs of your organization's clientele, a customized EHR system with specialized features may be necessary.
Our custom EHR systems offer a seamless UX/UI tailored to the needs of doctors and nurses and general features applicable to hospitals, physician practices, and more. Integrated EHR systems are designed to be HIPAA-compliant with end-to-end data encryption for added security that protects your organization and its users.
Accessibility Features
Significant growth in the internet-of-thing (IoT) has piqued the curiosity of healthcare providers taking advantage of the latest technological advances for their patients. Features such as voice assistance, dictation, handwriting and image recognition, and medication prescription assistance allow for greater ease in patient care.
Furthermore, clinical decision support systems enable healthcare providers to make more informed decisions on treatment planning.
Integrated Custom Software Solutions
At Orases, we provide comprehensive module solutions for businesses in the healthcare industry. Our services range from practice management to patient communication and telemedicine.
We also offer a variety of other features, such as RCM, a patient portal, and app, an AI healthcare chatbot, chronic disease management, remote patient monitoring via smart connected medical device integration, HIE integration, billing and claims management, e-prescribing, DICOM viewer and medical inventory management.
Advanced Healthcare Data & Analytics Capabilities
The EHR integration of analytics software to help healthcare organizations understand the needs of their patients with informative dashboards and reporting. In addition, we offer operational analytics for staff scheduling optimization and claims management for organizations working with several healthcare providers
Our expertise includes analyzing patient health data such as lab tests, vitals, and medical images. When healthcare organizations integrate predictive analytics into their EHR, they gain support for their efforts in disease prevention and population health maintenance.
Management-Centric Tools & Features
Orases offers a variety of tools to help manage tenants and provide technical features. These include a secure HIPAA-compliant cloud through either AWS or Azure, self-registration for tenants, trial periods, and user management by roles and billing.
We also allow customization capabilities per each customer and data leak protection (DLP).
Our Custom EHR Software Integration Approach
Creating A User-Friendly Experience
At the forefront of our EHR and EMR software design is ensuring that medical staff has an easy experience. We strive for an ergonomic design, performance optimization, and compatibility with mobile devices.
Interoperability Focused
Interoperability is critical for healthcare IT systems to communicate effectively. To this end, we create EHR software that meets the industry standards, such as HL7, FHIR, and XDS/XDS-I.
Implementation Of Advanced Technologies
Developing efficient electronic health records (EHRs) relies on modern technologies such as data analytics, blockchain, artificial intelligence (AI), and more. For example, data analytics can assist in diagnosis, while blockchain technology provides a secure means for exchanging medical data. AI is also beneficial for prescribing medication.
Meet Compliance Regulations
We take all necessary steps to comply with governing regulations and requirements (HIPAA, CEHRT, SAFER, MACRA), incorporating the appropriate technical safeguards into our electronic health record system design. Additionally, we conduct comprehensive security tests to ensure security is maintained.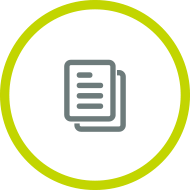 Custom Software
Case Study
Generating Laboratory Results In Record Time
Cumberland Valley Analytical Services (CVAS) is a leading agricultural testing laboratory that has been serving farmers and agribusinesses for over 25 years. In recent years, the company faced challenges in managing the large volume of data generated from their testing processes.
To address this issue, CVAS partnered with Orases, a software development company, to implement a Laboratory Information Management System (LIMS). Orases developed a customized LIMS solution that streamlined CVAS testing processes and improved the accuracy and efficiency of their data management. The result was a 50% reduction in sample turnaround time and a 90% reduction in errors.
Learn more about how Orases improved the site user experience for the CVAS.
View Case Study