Services
Business Intelligence
Tell us about your project.
Through business intelligence, businesses are able to make better data-driven decisions to reduce efficiencies and adapt to changing markets and landscapes.
Why Choose Orases?
Business intelligence is an advanced technology which combines data visualization, data mining and business analytics to provide businesses with the data required to make smarter and more lucrative business decisions.
Here at Orases, we are able to develop business intelligence solutions which captures important data and displays the data through intuitive reporting and analytical tools.
How
Business Intelligence

Helps Businesses Make Smarter Decisions

The processes and methods of business intelligence's data collection, data storing and data analyzation are used to optimize the performance of a business.

Reach Out To Orases
Competitor Data Comparisons
Through business intelligence, businesses are able to compare their own in-depth data and analytics with their competitors which can lead to identification of their own deficiencies or areas of strength.
Optimization Of Operations
By receiving advanced datasets, businesses are able to optimize their internal processes and workflows to enhance their overall operations.
Client Behavior Analyzation
The ability to analyze the behavior of clients and target audiences, businesses are able to optimize and adjust processes and tasks in order to acquire more leads and retain current clients.
Success Prediction
With business intelligence, businesses can accurately predict their success by analyzing past analytics to map out the trajectory of their future analytics.
Our Business Intelligence Services
Providing businesses the ability to make smarter data-driven decisions.
Data Mining
Through our business intelligence data mining services, we use machine learning capabilities, databases and data statistics in order to uncover new trends within businesses specific industries.
Advanced Reporting
Our business intelligence advanced reporting tools provide business owners and stakeholders the data and metrics necessary to make informed business decisions.
Data Querying
Through our business intelligence data querying services, our developers are able to program specific questions related to the data in order to extract answers from the given data.
Statistical Analysis
We are able to provide businesses with in-depth statistical analysis to explain data trends using the data acquired from our business intelligence processes.
Data Visualization
The business intelligence tools we develop provide businesses with a clear and easy to read visual representation using advanced charts and graphs.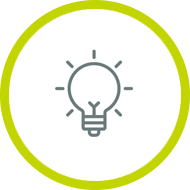 Domo Business Intelligence Reporting
Domo is a unique, cloud-native platform that simplifies real-time business data access for decision-makers, reducing the need for IT intervention. This tool excels in business intelligence and data visualization, enabling rapid, informed decisions. By integrating with numerous data sources such as spreadsheets, databases, social media, and both cloud-based or on-premise software, Domo ensures comprehensive data coverage.
Leverage the power of Domo Business Intelligence with Orases. Our skilled, in-house team delivers comprehensive Reporting Services and Solutions tailored to your business needs. By combining our expertise with Domo's robust data visualization and analytics, we provide insights that drive intelligent business decisions.
Speak With An Expert To Learn More