Tell us about your project.
At Orases, we provide our customers with advanced analytics capabilities. Our expertise in Machine Learning, Artificial Intelligence, and Deep Learning technologies allows us to pause and evaluate your wealth of available information – all in search of valuable insights that can unlock new opportunities for your company.
When you choose our consulting services for assistance with analyzing your current datasets, you can rest assured knowing it's in capable hands.
Product Quality
Product quality services allow you to proactively identify production process deviations that could impact product quality and cause disruptions. As a result, you can ensure consistent product quality and avoid costly production delays by taking preventative action.
Predictive Maintenance
Predictive maintenance services involve monitoring machinery to identify and report on patterns that can lead to pre-failure and failure states. We can help you avoid costly repairs and equipment downtime by detecting issues early, improving productivity and cost savings.
Personalized Customer Experience
Personalized customer experience services involve identifying customer behavior patterns and conducting customer segmentation to build recommendation engines, design customized services, and more. By tailoring your offerings to each customer's unique needs and preferences, we can help you increase customer satisfaction, loyalty, and retention.
Automated Image Analysis
Automated image analysis services help minimize human error in visual inspection, facial or emotion recognition, grading, and counting. We can analyze images quickly and accurately using advanced computer vision and machine learning techniques, improving quality control and increasing productivity. This technology can be applied to various industries, such as manufacturing, healthcare, and retail.
Customer Churn Prediction
Customer churn prediction services build predictions based on customers' behavior to identify potential churners. By detecting customers at risk of leaving, we can help you take proactive measures to retain them, such as offering personalized promotions or addressing their concerns. This leads to increased customer retention and improved business performance.
Data Science Services That We Offer
Learn more with data science services.
Dive deeper into your data to understand the needs of your users and improve business performance.
Sales Process Optimization
Sales process optimization services involve advanced lead and opportunity scoring techniques to provide next-step sales recommendations and alert you to negative customer sentiments. By providing real-time insights into your sales pipeline and customer interactions, we can help you make data-driven decisions and optimize your sales process for increased efficiency and revenue growth.
Dynamic Route Optimization
Dynamic route optimization services leverage machine learning to recommend the optimal delivery route by analyzing various factors, including vehicle maintenance data, real-time GPS data, traffic data, road maintenance data, weather data, and more. We can help you improve delivery times and reduce transportation costs by considering multiple variables and delivering real-time recommendations.
Patient Treatment Optimization
Patient treatment optimization services involve identifying at-risk patients, enabling the personalized medical treatment, and predicting possible symptom development. By using advanced analytics and machine learning techniques, we can help you make data-driven decisions about patient care and improve treatment outcomes. This leads to better patient satisfaction and improved healthcare quality.
Financial Risk Assessment
Financial risk assessment services involve forecasting project earnings, evaluating financial risks, and assessing a prospect's creditworthiness. By using advanced financial modeling and analytics techniques, we can help you make informed decisions about investments, loans, and other financial transactions. This leads to improved risk management and better financial outcomes.
Supply Chain Management
Supply chain management services can help you optimize your operations by providing reliable demand predictions, inventory optimization recommendations, and suppliers and risks assessments. This enables you to manage your resources better, reduce waste, and increase profitability.
Operational Intelligence
Operational intelligence services can help you optimize process performance by detecting deviations and undesirable patterns, conducting root-cause analysis, and providing performance prediction and forecasting. This allows for timely intervention and process improvements, increasing efficiency and better business outcomes.
Our Data Science Solutions Process
In order to successfully reach business objectives, our data science services are carefully tailored to each situation. This includes:
Analysis Of Business Needs
A comprehensive review of existing requirements and solutions for data science implementation and formulating deliverables that effectively meet the desired outcomes.
Preparation Of Data
Securing an appropriate source of data for practical usage in data science applications and then transforming, collecting, and cleansing the data for optimal accuracy of results.
Design & Development Of Machine Learning Models
Selecting the most suitable techniques and methods for ML models before their creation, training, testing, and deployment.
Evaluation & Tuning Of Machine Learning Models
Delivering data science output in an agreed format with insights ready to be put into practical use as reports or dashboards along with optional custom-made applications or integration into other apps.
Providing User & Admin Training
This includes ongoing support consultations concerning data science operations.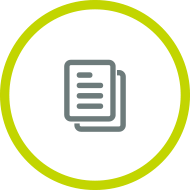 Custom Software
Case Study
Improving The Healthcare Of 94,000 Patients Annually
The American Kidney Fund (AKF) is a non-profit organization dedicated to providing financial assistance to needy kidney patients. With a complex grant application and review process, AKF faced challenges in managing their grants efficiently. AKF partnered with Orases to implement a customized Grant Management System (GMS) to address this issue.
Orases developed a solution that consolidated AKF's grant data, streamlined their processes, and improved their communication with grantees. The GMS solution provided by Orases has transformed AKF's grant management operations. As a result, AKF has seen a significant increase in efficiency, with a 60% reduction in manual processes and a 75% reduction in data entry errors. The GMS helped provide financial assistance to kidney patients while improving their quality of life.
Learn more about how Orases improved the site user experience for the DFA.
View Case Study