Tell us about your project.
We provide ETO manufacturing businesses with a comprehensive suite of software that allows them to streamline their operations and increase profitability
Why Choose Orases?
When an order contains intricate details that require engineering and a longer lead time, Engineer to Order (ETO) is the optimal manufacturing solution. It's an adjustable and demand-driven process, ideal for situations when customer specifications are unavailable.
With ETO, organizations can easily optimize their profits and bolster their sales. It focuses on selling custom products with no fixed design, resulting in a unique item for each customer.
ETO Software Capabilities Which Streamline Processes & Workflows
We can develop an ETO software solution that can integrate all of your organization's manufacturing processes & workflows. The following software capabilities have been shown to drastically improve internal processes and workflows.
Improved Visibility And Insight Starts Here
Project Management
Condition monitoring software can effectively track machine operating conditions such as temperature, strain, sound intensity, vibration, pressure, force, and rotational speed. This information can be gathered through sensors in real-time.
Enterprise Resource Planning
Like a well-oiled machine, calibrating your systems to operate under any condition is essential to a productive manufacturing process. A condition monitoring system offers automated scheduling that can help fit the machine's context by providing a monthly to annual schedule for calibration.
Customer Resource Management
Our custom condition monitoring software is designed to integrate with your operation's machine condition analysis and reporting. Having insights into holistic real-time data allows your technicians, supervisors, and others to respond to predictable performance issues before they occur.
Why Consider A Custom ETO Software Solution?
Manufacturing organizations that manufacture equipment, machinery, electronics, biotech products, engines, pharmaceuticals, planes, trains, or ships must have a system where their organization runs around their project needs.
To accomplish these tasks efficiently and effectively, custom Engineer-To-Order (ETO) software solutions enable organizations to operate together while the project remains at its core. This automation allows the project to drive supply chains, streamline production, and improve the organization's efficiency as a whole.
ETO software solutions' project automation help manufacturing organizations improve operations and management, setting new standards for your business model.
Speed Up Your Manufacturing Projects With Project Modeling Features
With the project modeling features of ETO software, creating a manufacturing project will no longer take hours. Automatically convert your ETO product into estimates and project plans in just a few minutes. Not only do you gain quickness, but also accuracy. Ensure the right budgeting and scheduling from the get-go.
Cost models that are carefully developed can be used to put together project estimates, while task models based on enterprise best practices form the foundation for schedules. This enables estimating personnel and controllers to produce precise budgets expeditiously with reduced errors, as well as enabling efficient generation of project schedules for planners and project managers.
Why Choose Orases For Your ETO Software Needs?
Effective Data Analysis
In today's world, data is considered the most precious commodity for trading. Our custom ETO software plays a crucial role in gathering and storing valuable information pertaining to your organization, including sales data, cost data, profitability, customer data, and inventory data. By collecting and analyzing this data, manufacturing organizations can make informed business decisions that can provide an edge over the competition.
Efficient Cost Management
To streamline project management and ensure that all efforts run smoothly, it's crucial to have a real-time understanding of the time and cost being spent during the project's lifecycle. Unfortunately, many ERP systems don't allow you to track costs incurred on the shop floor until the project is completed. This is why ETO manufacturers require software solutions that provide visibility into progress on the shop floor.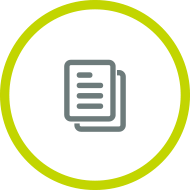 Custom ERP Software
Case Study
Streamline the sales process with ERP software
Orases worked with Quinlan & Fabish to develop a custom Enterprise Resource Planning (ERP) system to streamline their operations. The new system incorporated features such as order management, inventory management, and financial management, all of which were tailored to the unique needs of the music industry. The ERP system has improved efficiency, productivity, and profitability for Quinlan & Fabish, providing them with greater control and visibility over their operations.
Learn more about how Orases improved the site user experience for Quinlan & Fabish.
View Case Study