Industries
Transportation Software Development
Tell us about your project.
Transporting Organizations To The Next Level
Optimizing operations and reducing costs through specialized software solutions & consulting services.

Orases has years of experience developing custom transportation software solutions that enhance and assist in managing an organization within the transportation industry, from day-to-day operations to long-term strategies.
Some notable software solutions we develop for the transportation industry include warehouse management systems, ERP software, inventory management software, supply chain management software, and transportation management software. In addition, our support services tailored for the T&L industry include IT infrastructure services, network and application security support, integration, and database consulting services.
Why Work With Orases?
Supported Types Of Organizations Within The Transportation Industry
Orases provides transportation software solutions and support services for the following types of organizations within the industry.
Logistics Service Providers
These companies offer logistics services such as warehousing, transportation, and distribution. Beneficiaries include freight forwarders, third-party logistics providers (3PLs), and fourth-party logistics providers (4PLs).
Carrier Companies
These companies transport goods through different modes of transportation, including trucking, rail freight, sea freight, air freight, and last-mile delivery providers.
IT Product Manufacturers
These companies develop software products specifically for the T&L industry, such as transportation management systems (TMS) or fleet management software.
Transportation Software Features
Advanced Financial Analytics
By utilizing the power of our custom transportation software solutions, organizations within the transportation industry can easily consolidate and analyze big financial data to identify key cost and revenue drivers. In addition, our software utilizes AI-powered analysis and trend-based forecasting to assess operational and strategic expenses, with recommendations for spend optimization.

These organizations can also perform revenue calculations by period, customer, region, and other relevant factors and conduct analysis and forecasting to aid decision-making.
Expense Management
Unique features specific to the transportation industry enable calculating transportation costs based on various factors such as delivery mode, shipment distance, fuel cost, cargo weight and size, and the number of stops.

Decision-makers can effectively plan operational expenses by analyzing historical spending data, data on customer demand, and current fuel and service prices. These expense management capabilities are enhanced via real-time tracking of operational spending by categories, such as fuel, fleet maintenance, driver payroll, and more.
Labor Management
The unique custom transportation software developed at Orases enhances the effectiveness of labor planning based on historical data of resource requirements for fulfilling customer orders, considering periods, types of activity, regions, and other relevant factors. Some important features include automatically assigning tasks to employees, such as drivers or warehouse staff, based on availability and operational schedules.

In addition, managers and executives can utilize these transportation industry-specific software solutions to efficiently monitor labor performance in real-time against pre-defined Key Performance Indicators (KPIs).
Customer Relationship Management
Integrating a CRM into transportation software includes establishing the functional features, architecture, and technology stack and generating a successful business case with cost and return-on-investment estimation.

Additionally, guidance through HIPAA, HITECH, and FDA regulations must be given for compliance. Furthermore, software development may be required in addition to post-launch support, depending upon the situation.
Customer Order Management
Transportation-specific software solutions improve customer order management initiatives through advanced automation and process-based logic. The power of the software's advanced automation is displayed through features such as the automatic aggregation of customer orders from various sources, such as a customer portal or third-party e-commerce platforms.

Organizations within the transportation industry can prioritize customer orders based on customer value, order date, item category, and more. Big data technologies within our system utilize analytics to allow users to assign preferred carriers to customer orders, track order fulfillment, and much more.
Vendor Relationship Management
Almost as equally as important as managing customer relationships, our custom software solutions are also highly beneficial for vendor relationship management.

Notable features of our software include monitoring carrier performance in real-time, automatically validating carrier invoices and submitting them for payment, and using artificial intelligence to conduct a cost-benefit analysis and compliance scoring for carrier bids and rates.
Operations & Asset Management
Orases custom transportation software solutions enhance your organization's current advanced operational analytics, warehouse management, transportation management, and fleet management capabilities.

Our highly tailored software solutions offer users automated aggregation, processing, AI-powered analysis of big operational data, trend-based forecasting of customer demand and transportation progress, and AI-powered recommendations for optimal storage conditions and shipping routes. In addition, our solutions provide real-time tracking and reporting on fleet management, including driver behavior, fuel consumption, and maintenance schedules, as well as predictive fleet maintenance suggestions powered by IoT and AI technologies.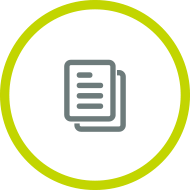 Custom Software
Case Study
In Dairy Farmers of America We Trust
Orases redesigned the Dairy Farmers of America website and all its brands, creating a responsive and informative site. The site offers a collection of recipes, nutritional information, and a customer service area, emphasizing the company's commitment to high-quality dairy products. A key feature of the site is a zip code dealer locator, allowing customers to find the closest DFA distributors. Since the redesign, the site has increased visitor traffic, sales, and customer satisfaction ratings.
Learn more about how Orases improved the site user experience for the DFA.
View Case Study