Services
Employee Self-Service Software
Tell us about your project.
Your ESS web portal software is a safe tool that fosters collaboration, enabling employees to access and manage their data with HR departments and IT.
Why Work With Orases?

Employee self-service (ESS) software is an online tool through which employees can access information and conduct certain transactions from a central site.
Some organizations use their ESS software to deliver both corporate and HR-related information, while others focus strictly on benefits or other specific services. Orases offers decades of custom web portal experience to help organizations realize their employee management and communication goals.
What Is Employee Self-Service Software?
An employee self-service (ESS) software is a secure and reliable way that employees can access organized business information, cooperate, and request assistance from the HR, IT, or facility departments. In many instances, an ESS system forms part of an overall HR management setup.
Benefits of Employee Self-Service Software
A custom ESS web portal software helps foster a collaborative space for employees to access and manage their data with other employees, human resources departments, and information technology.
Contact Us To Find Out More
Streamlined Employee Onboarding
The process of onboarding new employees can be made much simpler with the help of technology. This makes it possible to view and edit onboarding forms, sign key employment documents, read and acknowledge policies and even connect with other new hires in one central location.
Scalable Employee and Labor Relations Management
Employees can benefit from various features included in the system, such as an updated photo, email address, contact details and location. Documents, like training certificates and qualifications, can also be attached to their profiles. Digitally signing forms is also possible through e-signature technology. Furthermore, suggestions and complaints may be submitted for review. Employees will be notified when corporate forms are updated or agreements need re-signing; moreover, a satisfaction survey may also be conducted.
Automated Time Management
Managing employee schedules has never been easier than with the advent of modern technology. From tracking hours worked to easily adjusting shifts, automated notifications when changes occur and enrollment in training courses, businesses have a plethora of ways to make their workforce timetables as efficient as possible. Additionally, managers can access room and resource calendar reservations as well as manage vacation requests – such as for illness, annual leave, study or parental leave – with ease.
Accurate Compensation and Benefits Management
It's important to ensure your banking details are kept up-to-date. This also applies to your access to timesheets, W-2s, 1099-S forms and any charitable donations you make. In addition, automated savings plans allow you to maintain control over your finances as well as manage your travel expenses with ease. Our web portal makes all this and more much simpler for employees.
Centralized Corporate Knowledge Base
Company resources such as handbooks and training materials can be found here, while HR announcements and activities are also available. There's a blog, media galleries, and a discussion board where you can participate in the conversation or vote for the best answer. Moreover, there are tools to pin important topics or helpful responses to the top of the thread.
Enhanced Encryption and Security
Providing a secure framework for employee data is a necessity in the modern workplace. Multi-factor authentication, content retention and deletion protocols, permission levels for accessing and editing information, encryption of sensitive info, and adherence to relevant internal or external (e.g., SOX, PCI DSS) regulations are all key components here.
Important Integrations For Employee Self-Service Software
For enhanced processes, greater visibility and data consistency, Orases encourages integrating the ESS web portal with applicable corporate systems. Essential connections involve incorporating the following:
Human Resource Information System: Monitor and streamline information entry by employees (personal details, working hours, benefits registration, and more).
Accounting Software: In addition to connecting the accounting software with an Employee self-service web portal – provide payroll info in the user profile.
Ticketing Software: for the automatic transferal of queries from the employee's entryway to a ticketing system such as automated distribution and retrieval of uniforms, parking permits, computers, email addresses, and security codes.
Time-tracking Software: Web portals allow users to export authorized shifts and timetables per individual.
Key Features For Successful Employee Self-Service Web Portals
Do you know the potential of your employee self-service web portal? Our web portal developers have identified the most popular features that are key to employee self-service software.
Ease of Use
Organizing an employee web portal with an effective layout, information architecture, UI and interaction design is essential. In some cases, employees may turn to HR-assisted support. This can help save time while searching for answers or attempting to complete tasks.
Up-To-Date Content
For employees to stay satisfied with their experience, content in their self-service web portal must be routinely monitored and updated. This ensures that what they are accessing remains relevant and helpful for them.
Security and Confidentiality
To ensure that employees feel secure when submitting personal information, the web portal must be equipped with security features that only permit authorized personnel to access, update and share confidential data.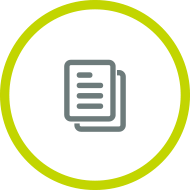 Custom Web Portal Development
Case Study
DLR Increases efficiency and functionality of inspection forms
The system Orases built consists of a web portal and a technician mobile app that syncs with DRL's contract and scheduling system when inspection assignments are made. Forms assigned to the technicians are available each day in the technician's mobile app. Any revisions can be completed and initialed through a single mobile-friendly web portal.
Learn more about how Orases developed an efficient web portal for Diversified Laboratory Repair.
View Case Study