Healthcare Software & Services
Healthcare IoT Solutions
Tell us about your project.
By leveraging years of experience in the Internet of Things, Orases can develop software solutions for healthcare IoT solutions to promote better patient care, resource monitoring, and enhanced staff productivity.
Through a network of interconnected sensors and smart devices connected to the cloud, their medical-focused solutions maximize the opportunities to monitor patients' vital signs and track all relevant personnel and assets.
Why Orases?
Featured Healthcare IoT Solutions
IoT Based Patient & Staff Tracking
Hospital Asset Tracking
IoT and RFID technology provides an effective solution for tracking assets in healthcare settings. With these systems, continuous monitoring of the whereabouts and availability of items is possible, offering significant protection against theft or loss.
Furthermore, asset utilization management can bring significant benefits in terms of cost-saving investments, and automated asset tracking brings efficiency to the asset management process.
IoT For Medical Devices
IoT technology in healthcare is a rapidly growing field, with various applications that can improve patient safety and care. For medical devices, possible integrations include the real-time monitoring and assessment of vital signs like pulse, blood pressure, and glucose levels.
This data can be continually analyzed to provide valuable insights into treatments and overall disease management. Furthermore, nurses and physicians can be alerted in case of abnormal health readings.
IoT Based Patient & Staff Tracking
IoT-based technology has revolutionized patient and staff tracking in healthcare facilities. From real-time location monitoring to improving safety and identifying inefficiencies, there are numerous benefits for patients and employees.
Patient flow assessment and the ability to predict future needs for resources are now possible.
IoT Based Components
Integrating the Internet of Things into a hospital setting comes with many benefits. For example, smart hospital rooms can be equipped with cloud-connected ward sensors, such as light switches and contacts on doors and windows.
Not only does this provide convenience and improved lighting, but it also ensures climate control which is vital in maintaining lower temperatures in vacancy-prone wards.
The Orases Approach To Healthcare IoT Solutions
Interoperability Efficiency
We ensure optimal interoperability between healthcare IoT solutions and healthcare systems, such as EHRs, EMRs, and HIS systems. This helps avoid data fragmentation and facilitates communication between infrastructure elements.
Sensitive Data Security Protocols
Our HIPAA-compliant healthcare IoT solutions work to overcome info security challenges and shield sensitive information like patient health records from misuse. Additionally, we provide vulnerability assessment & penetration testing of your solution so you can have maximum protection for critical data.
Remote Accessibility
By focusing on the ability for healthcare providers to access patient vitals and information in real-time, our IoT solutions improve the ability to monitor patient's more frequently, reduce unnecessary in-person contact, and collaborate with other providers more effectively.
Cost Control & Risk Reduction
We understand that significant investments may not always pay off as expected. To minimize this risk, we work with an iterative development process – clients are only charged for the completed work instead of one big budget right at the start.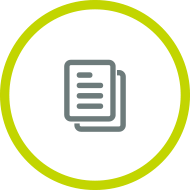 Custom Software
Case Study
Improving The Healthcare Of 94,000 Patients Annually
The American Kidney Fund (AKF) is a non-profit organization dedicated to providing financial assistance to needy kidney patients. With a complex grant application and review process, AKF faced challenges in managing their grants efficiently. AKF partnered with Orases to implement a customized Grant Management System (GMS) to address this issue.
Orases developed a solution that consolidated AKF's grant data, streamlined their processes, and improved their communication with grantees. The GMS solution provided by Orases has transformed AKF's grant management operations. As a result, AKF has seen a significant increase in efficiency, with a 60% reduction in manual processes and a 75% reduction in data entry errors. The GMS helped provide financial assistance to kidney patients while improving their quality of life.
Learn more about how Orases improved the site user experience for the DFA.
View Case Study