Healthcare Software & Services
Patient Portal Development
Tell us about your project.
Custom patient portal development creates tools that easily monitor their results, schedule appointments, and much more
Why Work With Orases?

Utilizing portals, hospitals, and other medical organizations can provide access to personal health data (PHI) and aid and advice around the clock. In addition, such a patient-oriented service promotes more effective communication between patients and their physicians, enhancing clinical results.
This self-service system has revolutionized how people interact with the world of medicine for more significant health outcomes.
Distinct Features Of A Custom Patient Portal
At Orases, we develop a range of features for custom patient portals that can be tailored to the specific needs of healthcare providers, ensuring a seamless and efficient patient experience.
Give your patients the power of data access
Secure & Quick Access To Information
A patient's profile includes a login that allows access to a health history, diagnoses, allergies, and chronic conditions view, lab test results, discharge summaries view and download, treatment and medication plan view, personalized after-treatment lifestyle recommendations, and educational materials.
Streamlined Appointment Setting
Patients can schedule appointments, view upcoming visits, and re-schedule visits. They can also view detailed visit histories and receive automated appointment reminders via text message or portal notification.
Direct Payment & Insurance Management
Remote online access to bills and explanations of benefits, as well as the ability to make payments and check insurance coverage.
Prescription & Procedure Requests
Patients can log in to a secure online portal to request prescription refills, schedule medical procedures, and update their personal information.
Administration Made Easy
Portal administration features allow healthcare providers to easily grant access to new users, edit patients' health and contact information, and upload documents from other healthcare providers.
Beneficial Patient Portal Integrations To Consider
Our custom patient portal development team here at Orases has years of experience integrating patient portals with EHRs, EMRs, and CRMs to enable a holistic view of a patient's health history, eliminating the need for repetitive data entry into different systems.
Electronic Health Record Systems
By integrating EHR systems, patients can share their health history, treatment plans, and billing history with their providers in the patient portal. Providers can also pull information about a patient's visit (pre-visit information, payment updates) directly from the portal.
Electronic Medication Record Systems
Like EHR system integrations, EMR portal integrations provide easy access to historical records of medications that have been prescribed and administered, easily accessible for patients and providers alike.
Client Relationship Management Systems
Through CRM integrations, custom patient portals can collect and store data about patients' visits, health-related questions, and messages to help providers develop personalized care plans.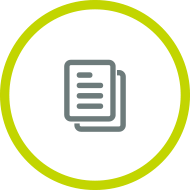 Custom Web Portal Development
Case Study
DLR Increases efficiency and functionality of inspection forms
The system Orases built consists of a web portal and a technician mobile app that syncs with DRL's contract and scheduling system when inspection assignments are made. Forms assigned to the technicians are available each day in the technician's mobile app. Any revisions can be completed and initialed through a single mobile-friendly web portal.
Learn more about how Orases developed an efficient web portal for Diversified Laboratory Repair.
View Case Study