Healthcare Software & Services
Patient Engagement Solutions
Tell us about your project.
New Ways To Engage Patients
Strengthening the bond between patients and providers via advanced technologies

Orases delivers innovative healthcare IT solutions to enhance patient and provider relationships. For years, Orases has been a leader in custom healthcare software development, developing unique and innovative patient engagement solutions for healthcare organizations to improve their ability to provide the best care for patients.
Why Orases?
Healthcare Mobile Applications
Changing their interactions has become routine for healthcare professionals and patients. As a result, our healthcare clients at Orases have already been modernizing their services, products, and platforms for the mobile environment.
Mobile technologies are constantly advancing, meaning that even an app with a well-designed UI and UX may need to be updated. Plus, off-the-shelf versions often do not contain targeted features for motivating users. These features must be included for an app to make an impact.
Benefits Of Mobile Apps For Patients
Engaging patients with healthcare apps provide a comprehensive way of tracking their overall well-being.
From physical activity to nutrition, appointment management to payments, there are quite a few benefits that help ease up the daily routine of well-being:
Physical wellness and fitness
Special diet and nutrition needs
Appointment manager with schedules and reminders
Online payments
Overview of test results, medications, and immunization history
Access to personal and family health record information
Remote consultations
Health education (with gamification elements)
Healthcare Patient Portals
When setting up a website, many health organizations are drawn towards ready-made software solutions due to the promise of a quick launch. Sadly, this often leads to disappointment with missing features, unattractive UI, and shocking costs being revealed further down the line. At Orases, we understand that every medical organization is unique in how they handle its operations.
That's why our experts have developed special custom web development services tailored to meet the specific needs of those in the care sector while still compliant with regulatory standards such as HIPAA and ICD-10. Our patient portals can provide patients with round-the-clock access to records and resources that enable them to manage their condition better daily.
Patient-Centric Features
The ability to access lab results, the convenience of a prescription refill request form, the option to self-register online, a fast and safe appointment scheduling form, user-friendly payment options, easy social media integration, interactive learning tools, and an "Ask Your Doctor" Q&A system are all available for optimal healthcare.
Backend Functionality
Ensuring secure and efficient communication with physicians, and exchanging lab and X-ray results, is indispensable to any healthcare system. To achieve this, it is essential that the electronic health record (EHR) or electronic medical record.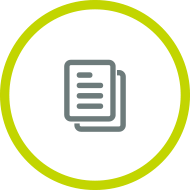 Custom Software
Case Study
Improving The Healthcare Of 94,000 Patients Annually
The American Kidney Fund (AKF) is a non-profit organization dedicated to providing financial assistance to needy kidney patients. With a complex grant application and review process, AKF faced challenges in managing their grants efficiently. AKF partnered with Orases to implement a customized Grant Management System (GMS) to address this issue.
Orases developed a solution that consolidated AKF's grant data, streamlined their processes, and improved their communication with grantees. The GMS solution provided by Orases has transformed AKF's grant management operations. As a result, AKF has seen a significant increase in efficiency, with a 60% reduction in manual processes and a 75% reduction in data entry errors. The GMS helped provide financial assistance to kidney patients while improving their quality of life.
Learn more about how Orases improved the site user experience for the DFA.
View Case Study