Services
Custom Content Management System
Tell us about your project.
Developing a web portal for your Content Management System (CMS) allows clients to extend your customer service into your digital brand. A custom CMS is an excellent service, and it's positive branding that helps clients feel better connected to your products and services
Why Work With Orases?

Creating, storing and publishing digital content can be made simpler with the right CMS. Customized CMS solutions are tailored to suit specific needs. Documents, records (for legal purposes) and digital assets such as audio, video and graphic content can be managed effectively through a custom content management system. Web content also requires an effective approach which is provided by these systems.

As a leader in custom software development solutions, Orases has extensive experience in developing, implementing, and managing web portals for CMS. Through our consulting services, we offer custom and platform-based CMS solutions that have a range of advantageous features as well as development aspects.
Advantages Of Developing A Custom CMS
Orases has decades of experience in the development of custom CMS solutions for clients that demand a powerful tool with efficiencies that scale to their business. Our team will develop the essential CMS web portal features they need to remain competitive in an ever-changing market.
Contact Us To Find Out More
Improved Creation and Storage
A portal that your employees and stakeholders can't navigate or use is hardly a portal at all. Orases develops web portals for CMS with storage that is simple to access and expand. Our portal enables your employees and clients access to your organization's several authoring options, such as WYSIWYG editors, accessible templates, and a content taxonomy for hierarchical organization. Indexing to power efficient search queries.
Administration Privileges
The web portal is the entryway into your organization's CMS products and services. Without authorization checks in place, your organization runs the risk of granting visitors incorrect or insufficient permissions. With a custom web portal for CMS, organizations will benefit greatly from content governance, reporting and analytics, and help desk integration.
User-Friendly Distribution and Publishing
In terms of both publishing and distributing, there are numerous tech tools available. These range from SEO-friendly URLs to built-in SEO platforms that can assist with content review and approval processes – including those which may be multi-step or nonlinear. Additionally, the technology enables the personalization of content as well as multisite and multi-language support.
Access Security and Compliance
A growing concern in today's cyber security landscape is unprotected portals from malicious actors. When considering overall data protection, certain measures need to be in place such as access control, role-based permissions, versioning and an audit trail. With a custom web portal for CMS, your security features are developed to your needs to ensure your data is safe and meets industry compliance standards.
Orases Custom CMS Development and Support Services
Empowering your organization as a full-service custom CMS software development company.
Our team offers custom development and support services that help your team adopt technologies and integrate them into their workflow to perform their tasks effectively. See how our custom CMS development and support services can help you.
Integrate Your Custom CMS Into Your System
To maximize efficiency and continuity, Orases suggests integrating a custom CMS into various existing systems. This would be especially beneficial for customer onboarding and marketing efforts, as well as simplifying the process of editing product information. Additionally, implementing this form of technology can create content consistency throughout your organization.Moreover, marketing automation software aims to ease the process of creating different types of marketing content while streamlining campaigns across channels like email, websites and social networks.
More Efficient Processes With Custom CMS
Having intuitive content organization can help streamline the process of finding relevant information and expedite business tasks related to content. In addition, with an array of built-in and customizable templates, content reuse is made simpler resulting in shorter writing times and decreased translation fees while providing content uniformity across the organization. Moreover, automation allows for quick creation, editing, approval and publishing of material with minimal effort.
Distribute Your Content With A Custom CMS
To help your business turn prospects into customers, it is important to distribute personalized content effectively. This is where a custom CMS solution can help your team accelerate their distribution. Enterprise Resource Planning (ERP) systems are also essential for businesses to make sure their digital content – such as financial, sales and HR records – is secure and consistent. Furthermore, a custom CMS solution can be used to generate and publish material about a company's products in an organized way so that it is easily searchable on its website.
A Team That Develops Customized CMS Solutions
When seeking an ideal CMS platform for your business, Orases highly recommends opting for custom development. Through this approach, you gain a customizable system that is tailored to your lead generation campaigns and content goals; one that can easily accommodate any modifications or updates you wish to make, including the addition of new pages or sections and branding. Organizations that rely on a customized CMS experience maximum protection against possible hacker intrusion as well as a system designed to meet your unique requirements when it comes to content creation and delivery.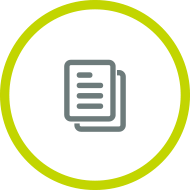 Custom Web Portal Development
Case Study
DLR Increases efficiency and functionality of inspection forms
The system Orases built consists of a web portal and a technician mobile app that syncs with DRL's contract and scheduling system when inspection assignments are made. Forms assigned to the technicians are available each day in the technician's mobile app. Any revisions can be completed and initialed through a single mobile-friendly web portal.
Learn more about how Orases developed an efficient web portal for Diversified Laboratory Repair.
View Case Study