Services
Vendor Web Portals
Tell us about your project.
Having developed vendor web portals and management software for organizations in various industries, Orases can expertly identify the essential features necessary for a comprehensive solution.
Why Work With Orases?

A high-quality web portal for vendors can help an organization easily communicate and exchange information with its suppliers. Vendors are organized and categorized by their contracts, the value of their services to the organization, and quotas for products or services that are available for storage or sales.
With data easily accessible through a customized vendor web portal, companies are less likely to experience stock-outs, misplacements, and price manipulation by a lack of transparency in the vendor management process.
How Vendor Web Portals Can Help You
Having developed vendor web portals and management software for organizations in various industries, Orases can expertly identify the essential features necessary for a comprehensive solution.
Contact Us To Find Out More
Streamline Vendor Processes
The vendor web portal should enable vendors to view tasks requiring action, maintain and update message logs, submit requests for quotes, create purchase orders, and process invoices. By providing such features, your vendor management portal can significantly improve efficiency and enhance vendor collaboration, driving your business forward.
Automate Purchase Order Management
The vendor management team may manually generate purchase orders or automate the process from approved requisitions. Furthermore, vendors are provided with the capability of viewing and printing orders, confirming them, and eventually creating invoices, all through a single vendor web portal.
Integrated Order Management
Enabling the procurement team to modify, edit or cancel a current order: that's the crux of this feature. It also allows them to receive automated notification emails as soon as their order status changes. Furthermore, vendor web portals can show split orders on what is being shipped to various addresses, and documents such as pack slips will automatically be generated for dispatch.
Efficient Supply Performance Reporting
Monitoring the effectiveness of purchasing processes can be done by evaluating key performance indicators such as lead time for orders, the percentage of orders delivered on time, latency in executing orders, and the number of backorders from each vendor through their vendor web portal.
Popular Vendor Portal Integrations
Integrating your custom vendor web portals with your other systems scales the accessibility of information and communication. Here is how Orases can help incorporate your vendor web portal:
Integrate With ERP Software
Integrating a vendor web portal with ERP offers numerous advantages to purchasers. For example, it broadens the scope of procurement activities beyond just corporate customers and incorporates additional teams, including production planners. When integrated into the payment system, exchanges can help synchronize payment information between different systems to ship orders without any payment delays swiftly. Additionally, invoices are securely stored for financial records, informing the inventory management team of the future provision of supplies.
Integrate With Supply Chain Software
Suppliers are increasingly integrating vendor portals with ERP to simplify and streamline operations. The primary objectives of the integration include providing buyers with faster price quotes, controlling product stock available for purchase, having automated shipment information updates to the vendor web portal, storing invoices for financial reporting purposes, and leveraging historical sales data to inform production planning.
Integrate With Quote Requests Systems
After receiving a purchasing requisition, this process deals with rule-based approvals and then submits a request for a quote. Notifications are sent to vendors upon the creation of the quote. In addition, they are accessible through the vendor web portal, informing who can participate in bidding or even utilize reverse auctioning.
Integrate With Payment And Invoicing
Creating invoices directly from a purchase order is now possible with a custom vendor web portal system. Furthermore, you can generate an invoice for just part of the order. Duplicate invoice numbers are avoided through automation, and users can search using multiple criteria such as vendor, payment status, date, and even specific invoice ID.
Integrate With Onboarding Systems
Vendor onboarding systems can be beneficial, enabling thorough vetting of vendors. An effective vendor web portal system should include features like self-registration by the vendors, document submission so that their profile is complete, and qualification based on predefined criteria. Further to this, it's crucial to have questionnaires to understand a particular supplier's products and procurement capacity.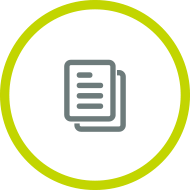 Custom Web Portal Development
Case Study
DLR Increases efficiency and functionality of inspection forms
The system Orases built consists of a web portal and a technician mobile app that syncs with DRL's contract and scheduling system when inspection assignments are made. Forms assigned to the technicians are available each day in the technician's mobile app. Any revisions can be completed and initialed through a single mobile-friendly web portal.
Learn more about how Orases developed an efficient web portal for Diversified Laboratory Repair.
View Case Study