Services
Ecommerce Web Portals
Tell us about your project.
A custom eCommerce web portal is the face of your business. An excellent quality experience that provides your customers with what they need and when they need it builds your brand's loyalty.
Why Work With Orases?

An eCommerce web portal that can scale to the needs of your business and offers buyers a satisfying experience is the backbone of modern business. Not only is your eCommerce web portal the face of your company, but it is also a major touchstone within your sales pipeline where a great experience and adaptability can make upsells and upgrades a frictionless process.
The custom eCommerce web portal team at Orases understands this principle and can help take your eCommerce business to the next level.
What is an eCommerce Portal?
In the modern age, eCommerce portals have become an increasingly important part of the sales pipeline for buyers and sellers to conduct transactions. Through the use of eCommerce portals, the buying process is simplified with features such as bulk ordering and volume-based pricing.
The Unique Advantages Of eCommerce Web Portals
Analyzing information about your customers' demographics through your eCommerce portal can help you offer them deals and discounts based on their past purchasing habits. At Orases, implementing the eCommerce portal leads to the following financial advantages for our clients.
Contact Us To Find Out More
Increased Sales
Businesses have found that online cooperation is more favored than offline when it comes to making successful transactions. As customers can buy at any time on the website, there is no need for a sales team to be available around the clock. Additionally, AI-enhanced product suggestions are an effective way of encouraging shoppers to make additional purchases.
Reduced Operational Costs
The costs of running a business can be greatly minimized with automated order processing. This prevents any discrepancies or missed orders that could result in reimbursement challenges. By shifting from manual labor to strategic innovation, the effectiveness of your sales team is maximized. Moreover, buyers are given self-service tools and their journey from product discovery to purchase is carefully mapped out, which often results in a shorter sales cycle.
Strategies For Successful Custom
eCommerce Web Portal

Development
At Orases, when we create solutions for electronic commerce, we focus on effective management and personalization of buying experience.
Through a custom developed eCommerce portal, customers can have the option to use various payment methods for services or goods, businesses can provide customers with a variety of options. This helps improve the overall customer experience and helps avoid abandoned carts and other concerns related to the check-out process.
Various reports are available regarding sales, ranging from timelines and buyers to master catalogs and custom ones. Not only that but there are also reports for negotiated quotes. Furthermore, the performance of the sales team can be analyzed too – such as quote conversion rate, average sales cycle rate, and successful negotiations.
Personalized Catalogs and Prices
Customized catalogs with exclusive costs are only offered to certain corporate customers.
Account Administration
Organizing user roles and permissions through a hierarchical system.
Facilitated ordering process
Customers have options to bulk their orders, reorder, and join a customer requisition list.
How Orases Helps With Your eCommerce Portal Integration
Our team works to ensure that all workflows are smooth by integrating eCommerce portals with necessary business systems.
ERP Integration
The advantages for businesses are clear: ERP-based centralized order management that eliminates the need for manual data input, streamlined order fulfillment from multiple warehouses, heightened inventory control to detect surplus or scarcity of supplies in a timely fashion, and procurement planning based on data. All of this adds up to no missed orders or payments.
PIM Integration
The advantages of PIM Integration for Business are numerous. With this system, the time to launch an online sales channel is shortened significantly. There is no discrepancy in product information within the company and all data is standardized. Furthermore, it facilitates the management of intricate pricing structures while suppliers can manage their product catalogs autonomously.
CRM Integration
The integration of CRM brings several advantages to businesses. There will be no loss or neglect of data when customers move between self-service and assistance from the team. It also allows for more targeted upselling and cross-selling, as well as improved management of in-person sales which is based on comprehensive knowledge across channels. Customer communication remains consistent during lengthy sales cycles for a better experience.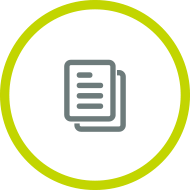 Custom Web Portal Development
Case Study
DLR Increases efficiency and functionality of inspection forms
The system Orases built consists of a web portal and a technician mobile app that syncs with DRL's contract and scheduling system when inspection assignments are made. Forms assigned to the technicians are available each day in the technician's mobile app. Any revisions can be completed and initialed through a single mobile-friendly web portal.
Learn more about how Orases developed an efficient web portal for Diversified Laboratory Repair.
View Case Study