Services
eLearning Web Portals
Tell us about your project.
An eLearning web portal offers learners interaction, collaboration, and content management for eLearning providers.
Why Work With Orases?
Offering an eLearning Web Portal to your learners enables them to interact and collaborate on eLearning content curated by your organizations and professionals. eLearning providers will gain access to courses, presentations, podcasts, and tests, in addition to several custom developed content management tools, all from an eLearning portal that provides for your unique needs.
When it comes to eLearning web portals, Orases has the expertise. We have been in software development for several years and are proud to offer our consultancy services covering key features, integrations, and pricing.
Key Features of eLearning Web Portals
eLearning portals provide learners with access to content and tools for creating, collaborating on, or managing their own learning experiences. Orases will work with your team to meet the unique functionality requirements of the eLearning portals.
Contact Us To Find Out More
eLearning Content Management
The ability to incorporate multiple languages is essential in creating an effective learning experience. Various content types, like text, audio, images, videos, and Virtual Reality scenarios can add value to the resources available. eLearning providers will also have access to user-generated content, which can be an invaluable asset when exploring learning topics. Providers will appreciate structured storage of materials to help keep things organized for easier access by learners.
eLearning Content Delivery
To enable access from multiple devices, learners and trainers can easily register themselves with an online admission form. Learners will create profiles including their contact information and any courses, exams, and certificates taken or earned along the way. AI-driven personalized learning paths are available for learners to follow. Assignments are issued online for learners to complete and assessors to evaluate. Once studies are complete, people can manage their electronic certificates right at course completion.
eLearning Analytics and Reporting
AI-powered content advice and tips are ideal for learners, with the ability to track their history and progress. Gathering feedback from learners is also possible with data being logged into dashboards featuring information such as usage of learning materials, portal utilization, the amount of time spent on courses, learner performance and gratification, and more – all accessible to trainers and administrators.
Social Learning and Communication
The ability to learn through others is essential. From discussion boards and chat rooms to forums and learning communities, modern technology has opened up an array of opportunities for social exchange and knowledge dissemination.
Advanced AI Capabilities
AI technology has enabled the development of highly personalized educational experiences, based on individual students' strengths, weaknesses, and preferences. This approach allows the curriculum to be tailored to the specific needs of each learner, helping them reach their maximum learning potential.
Responsive Mobile Design
In the coming years, we believe that mobile learning will be the preferred method of microlearning. As a result, it is important for users of the portal system to have unrestricted access from any device they are using for full functionality.
Training Document Security
To ensure the security of training documents and competencies, an access approach based on roles is essential. Learner's records must also be safeguarded with appropriate backups in place.
Useful Integrations for eLearning Web Portal
To provide the best experience possible, Orases suggests that eLearning portals should be synchronized with other software. This will not only enable the personalization of learning but also simplify its management and create a sense of collaboration among students.
Integrate With HR Software
Using data analytics for assessment, tailored training can be delivered to corporate staff through the utilization of Human Resources software. This analysis covers the role and responsibility, capability, and background information of employees.
Integrate With Learning Management System
Incorporating Learning Management System (LMS) features into a portal can dramatically enhance the way learning material is presented and accessed. This includes keeping track of events, schedules, training activities, and more.
Integrate With Social Media Management Tools
Software designed for use in the realm of digital media can help foster an environment that promotes collaboration between students and allows them to share their academic successes over popular outlets.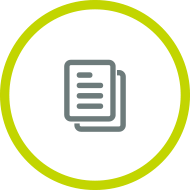 Custom Web Portal Development
Case Study
DLR Increases efficiency and functionality of inspection forms
The system Orases built consists of a web portal and a technician mobile app that syncs with DRL's contract and scheduling system when inspection assignments are made. Forms assigned to the technicians are available each day in the technician's mobile app. Any revisions can be completed and initialed through a single mobile-friendly web portal.
Learn more about how Orases developed an efficient web portal for Diversified Laboratory Repair.
View Case Study