Services
Customer Web Portal Solutions
Tell us about your project.
Custom customer web portal solutions connect your customers to your invaluable assets and solutions to provide a consistent and satisfying brand experience.
Why Work With Orases?

A customer web portal is an online interface allowing customers to monitor their support requests and get the necessary solutions. By offering a collaborative and open forum for discussions, you can strengthen the customer relationship by tailoring content to suit each user's specific needs.
For many companies, launching an online customer portal presents numerous opportunities for engaging with their clients. This digital environment allows customers to submit service requests and access products/services while giving businesses from various industries a chance to benefit from this collaborative space.
Key Features Of A Customer Web Portal Solution
A customer web portal solution is an online platform that provides customers with 24/7 access to your company information and interactions. No matter the details of your customer relationships, the following sets of features can comprise the foundation of your solution.
Contact Us To Find Out More
Efficient Customer Onboarding
To ease the burden of bringing new customers onboard, a step-by-step registration process is necessary. This streamlines the process by allowing customers to upload documents electronically, with verification and e-signature capture. Identity verification can be handled automatically and for an international customer base, multi-lingual translations occur in real-time so that everyone understands the process.
Better Customer Support
Having a reliable support system to meet the special needs of every single consumer is essential. With this in mind, various channels are available such as web forms, live chat, and telephone to submit tickets. Furthermore, ticket response workflows involve routing, prioritization, resolution and escalation steps. Additionally, a self-help knowledge base is also accessible to provide further assistance.
Richer Customer Communication
Fostering a sense of community among customers can be achieved through various communication methods. Self-help forums are one such way, providing an outlet for organic conversations with topic categorization and filtering options like post popularity and date. Also beneficial are avenues to collect product/service feedback from customers as well as surveys and polls to measure the overall experience.
Integrated Content Management Tools
Creating informational and educational materials for customers can be made easier with the right tools. A comprehensive library of resources, along with a variety of formats such as press releases, knowledge articles and user manuals, is essential to successful customer engagement. Additionally, a no-code page builder ensures easy categorization and browsing capabilities while also allowing customers to comment, share or subscribe for updates. To top it all off, scheduling publishing options and versioning provide an extra element of control when managing your digital assets.
Enhanced Customer Account Security
Protecting the confidential details of customers is essential and that's why account security must be prioritized. We ensure tailored access to the web portal, both for customers and internal support agents. In addition, compromised accounts are monitored regularly and appropriate staff permissions are given when it comes to accessing documents belonging to customers. All these measures are further enhanced by adherence to local laws and legislations, such as HIPAA compliance regarding health-related information storage.
How Does A Custom Customer Web Portal Work?
For businesses, the primary purpose of launching a customer web portal is to provide customers with convenience. Clients want straightforward access to all the necessary information without having to contact an agent.
A well-developed web portal needs several features that the B2C companies would consider as industry standards, such as loyalty programs for better customer retention, real-time content personalization, a self-service knowledge base, feedback tools, schedule callbacks, and many others that connect your customers to the appropriate service or agent.
By establishing a B2C customer portal, you can ensure that your business clients receive the best possible service. By doing so, there are various benefits to be had including tiered and bulk pricing options such configurable roles and permissions, automated recurring services, multi-address delivery support, contact with an assigned sales rep, and credit payment processing. Enhance trust within your benefits program for a greater customer service experience.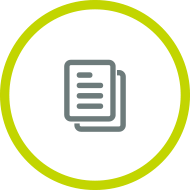 Custom Web Portal Development
Case Study
DLR Increases efficiency and functionality of inspection forms
The system Orases built consists of a web portal and a technician mobile app that syncs with DRL's contract and scheduling system when inspection assignments are made. Forms assigned to the technicians are available each day in the technician's mobile app. Any revisions can be completed and initialed through a single mobile-friendly web portal.
Learn more about how Orases developed an efficient web portal for Diversified Laboratory Repair.
View Case Study