Services
Sales Web Portals
Tell us about your project.
Give your sales team the information they need to be successful with custom sales web portals.
Why Work With Orases?

A custom sales web portal is a valuable tool for sales teams as it offers a centralized platform to access important information and resources, such as product information, pricing details, customer data, and sales collateral.
At Orases, we recognize the significance of developing sales web portals that are customized to meet diverse business objectives and user demographics. Our team of skilled web portal developers specialize in designing impactful portals to cater to sales teams who are always on the move.
Why Is
A Sales Web Portal Important

?

Depending on the needs of your business, the sales web portal can be designed to facilitate use by both internal reps and external partners, such as distributors who are selling to end customers.

Contact Us To Find Out More
Nurture Prospective Sales
Your sales team will have access to tools that offer more information about their prospective customer in less time. When prospects are given access to the sales web portal, they gain quick access to corporate materials such as case studies, customer testimonials, or white papers.
Streamline Transfer Of Knowledge
Developing a custom sales web portal gives your team the flexibility and scalability they need to provide necessary information to distributors. Through a single portal, distributors have access to product knowledge transfer.
Strengthen Remote Workers
Sales teams are often time on the road and have to work fast to win clients and product quotes. With a sales web portal, your staff will be able to work with sales material from any location including conferences or trade shows.
Accessible Policies and Guides
Implementing a sales web portal into your business process can unify otherwise siloed processes by staff into one central information database. The most effective practices, guidelines, and resources will then become accessible at any time.
How Can A Custom Sales Web Portal Support My Business?
Uniting your sales team to meet their goals on-time.
At Orases, we understand that a sales portal is an essential part of a company's sales kit. It serves to streamline and optimize the sales process.
Collaborative Environment
The production and dissemination of material stored in a sales portal is often the responsibility of multiple teams, such as the sales staff, marketing personnel, and project managers. Sales web portals are designed to allow the co-editing of multiple users to work on the same project simultaneously. The portal helps maintain document versions for a safer workflow.
Accessible Resources
For sales web portals to be effective, they must have powerful content management features. A variety of materials can be generated and stored in the following formats: PDFs for project descriptions, user guides, and white papers, PowerPoint slides for presentations, videos for team introductions and demonstrations, live video streaming for product training and webinars.
Tasks Remain Up-to-Date
The task of making sure that vast data repositories are kept up-to-date can be a daunting one, but with the aid of a sales web portal, it becomes much easier. Sales teams can have the option to assign an individual employee to be responsible for document updates when necessary. Teams also gain an overview of how documents are used and what alterations have been made.
Custom Sales Web Portals UI/UX
Sales web portals and the end-user experience can be important to the strength of your brand. If a sales portal performs well, has the unique features your team needs, and is consistent, it can have a hand in your team's ability to secure a sale or an upsell.
Comprehensive UX Research of End-Users
UX research can be used to dig deeper into the collaborative creation of sales and marketing materials, as well as their search and spread to support sales communication. Through focus groups and one-to-one sessions, it may be necessary to divide internal and external salespeople separately. Doing so can lend the opportunity to identify the main bottlenecks that need optimization. One issue that often arises is misalignment between sales and marketing teams, where the sales team is unaware of created materials.
Real-World Testing For Actionable User Feedback
It is essential to conduct usability testing to assess the user experience hypothesis. The test scenarios should reflect the activities of all teams, such as internal and external salespeople, as well as a marketing team. For instance, task users could be asked to locate testimonials from large business clients but with restrictions on geographical region, industry, and date of submission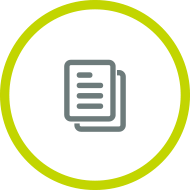 Custom Web Portal Development
Case Study
DLR Increases efficiency and functionality of inspection forms
The system Orases built consists of a web portal and a technician mobile app that syncs with DRL's contract and scheduling system when inspection assignments are made. Forms assigned to the technicians are available each day in the technician's mobile app. Any revisions can be completed and initialed through a single mobile-friendly web portal.
Learn more about how Orases developed an efficient web portal for Diversified Laboratory Repair.
View Case Study