Services
Self-Service Web Portals
Tell us about your project.
Self service web portals grant users access to resources to solve issues, reducing the workload of support teams, with online payment and scheduling functions.
Why Work With Orases?

A self-service web portal does more than collect client tickets and direct them to an answer or service. It provides clients with a fast, consistent and accurate experience with your brand. Overcoming the time constraints of an in-office service desk, a self-service web portal allows users to control when and where they work. When given a self-service web portal, users are granted the convenience of support whenever required, freeing them from the constraint of service desk hours.
With decades of experience in developing custom software solutions and self-service web portals, Orases provides your company with the features and integrations your company needs to meet its business goals. With a custom self-service portal, your users gain better service at their convenience.
Benefits Of Self-Service Web Portals To Your Users
Self-service web portals give users access to the information they need to solve problems, and complete tasks online, improving efficiency and reducing support team workload.
Contact Us To Find Out More
A More Satisfying User Experience
Self-service web portals are only as valuable as the accessibility of their UI interactions. A UI that is challenging to navigate or use can lead to delays in tasks and a less optimized user experience. At Orases, we aim to create self-service portal UIs that are easy to use and require minimum time for users to accomplish their tasks.
Centralized Information And Communication
Our self-service web portals enable a straightforward transition between self-service and obtaining assistance from customer service agents, HR specialists, or government representatives when it's necessary. When our software developers collaborate with you, we prioritize the security and privacy of your user data, ensuring compliance with industry standards and regulations.
Keep Users Updated With Relevant Content
We understand the need for only relevant recommendations and documentation on the self-service portal to guarantee user satisfaction. This is why we regularly review and update content on our portals.
Integrate Your Self-Service Web Portal
Ensuring your self-service web portal is integrated effectively is crucial to ensure you are utilizing features and security as intended. See how Orases can help your team streamline processes, optimize process visibility and boost data accuracy.
Integrate Your CRM
Gain insight into customer relations with the business by moving all requests and orders formatted through the self-service web portal to your CRM. Customers may also be offered an individualized experience in the service by utilizing info from CRM. By providing a self-service portal, businesses can reduce the workload on their support staff, as users can access the data they need without having to submit requests or wait for updates.
Integrate Your ERP
Organizations with a web portal maintain accurate information on stock, services, order statuses and requests shown in the portal, plus sending customer input such as orders and requests to ERP for confirmation/fulfillment. A well-designed self-service portal for ERP can be a valuable tool for businesses looking to improve their productivity and gain a competitive advantage.
Integrate BI Software
Offering a self-service web portal for business intelligence software can provide significant benefits for clients. These portals can give users easy access to data and analytics tools, allowing them to make informed decisions quickly and efficiently. By providing a self-service portal, businesses can reduce the workload on IT staff, as users can access the data they need without having to submit requests or wait for reports to be generated.
Integrate Your Ticketing System
Providing a self-service web portal for ticketing systems can streamline customer support and improve user experience. These portals allow users to submit and track support requests, access knowledge bases, and communicate with support staff, all in one centralized location. With a self-service options, businesses can reduce wait times and improve customer satisfaction. To ensure the portal is meeting the needs of users, it's important to analyze their activities and engagement with the platform, and continually improve the portal based on user feedback. A custom self-service portal for ticketing systems can be a valuable asset for any business looking to provide excellent customer support.
Types Of Self-Service Web Portals
Get a customized self-service web portal the way you need it. Below are a few types of custom self-service web portals we offer:
Customer Self-Service Web Portals
Bump up your customers' game with a self-service web portal. This amazing addition to your services offers clients the same types of functions as in-person visits or contact with your support team. These include things like placing orders, making payments, booking appointments, submitting service requests, taking part in surveys related to their experience, leaving feedback, and many other essential services.
Employee Self-Service Web Portals
Streamline your office processes with the help of online employee onboarding. With a self-service web portal, employees can easily self-submit and update their information, receive notifications for pending tasks, manage their time more efficiently with helpful tools, access corporate benefits, plus explore an online knowledge base. All these features make documenting and processing administrative items fast and consistent.
Vendor Self-Service Portal
Discover the advantages of digital procurement and witness a streamlined process with self-managed vendor registration, purchase order, and RFQ submission, competitive bidding from vendors, online invoicing, and payment. This offers an efficient, transparent system for all involved.
Confidential Self-Service Web Portals
In some communication, adding layers of clearance can be necessary like in the health industry. Giving patients a comprehensive overview of their health history and the ability to make appointments, receive virtual checkups, and settle invoices electronically are all effective strategies for promoting involvement in their treatment.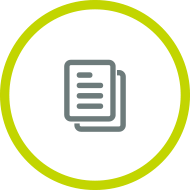 Custom Web Portal Development
Case Study
DLR Increases efficiency and functionality of inspection forms
The system Orases built consists of a web portal and a technician mobile app that syncs with DRL's contract and scheduling system when inspection assignments are made. Forms assigned to the technicians are available each day in the technician's mobile app. Any revisions can be completed and initialed through a single mobile-friendly web portal.
Learn more about how Orases developed an efficient web portal for Diversified Laboratory Repair.
View Case Study