Services
Internet of Things
Tell us about your project.
Forward-thinking businesses are evolving their technology models due to the impact of the Internet of Things (IoT)
Why Choose Orases?
The Internet of Things (IoT) has become vital to the modern business world, allowing organizations to connect their devices and systems and streamline their operations. From smart sensors in factories to wearable technology that tracks employee productivity, businesses are finding new ways to leverage IoT to improve their efficiency and productivity.
At Orases, we help build custom software and provide integration services to connect your technology throughout the organization. It's time to transform your business and unlock your potential with the IoT.
Innovate Your Process With "The Internet Of Things"
The Internet of Things is the network of interconnected devices and other "things" embedded with sensors, network connectivity, software, and other electronics that enable them to exchange data.
A broad range of industries can benefit from IoT, from manufacturing and retail to healthcare, telecommunications, and energy.
Competitive Advantage Of IoT Solutions
Here is a look at just a few of the main benefits your company can enjoy by adopting IoT solutions.
Improved Transparency
Because IoT keeps physical devices connected by encouraging communication between machines, it offers improved transparency and efficiency. For example, it allows you to track all your employees across multiple locations and departments, analyze your business functions and assess results more quickly and easily than ever.
A World Of Data
IoT offers huge volumes of data that can be processed, giving businesses unprecedented insight into all aspects of operations. Moreover, monitoring and tracking assets can improve supply chain efficiency.
Greater Safety
Employees in high-risk industries and settings can benefit from the constant tracking and alerts against dangers IoT technologies facilitate.
Reduced Human Intervention
The automation and control provided by IoT minimize human intervention and lead to the quicker and faster output.
Our IoT Services
Full-Cycle IoT Development
IoT For Application Management
IoT For Data Management
IoT For Consulting
We can help your company with a broad range of development projects related to IoT, including:
Custom web and mobile app development
Data warehouse design and engineering
Firmware engineering
Network and device security testing
Application launches
API design
Data analytics implementation
Our application management services ensure you get ongoing value from your IoT investment. Our security management and regulatory compliance offerings include vulnerability assessments for your network, servers, database, and apps and penetration testing. We can also review your infrastructure for compliance and help with DDoS and APT issues. We also offer technical support and troubleshooting to ensure your IoT pursuits perform optimally.
Our team can develop and deploy IoT data management solutions based on the cloud. We'll work closely with you to develop a highly scalable architecture that will serve your business well now and in the future.
The IoT strategists at Orases can create solutions that help you use this technology to meet your company's goals. Whether you need guidance on strategic planning, architecture design, technology stack selection, or cybersecurity strategy, we'll work with you to find the best way forward.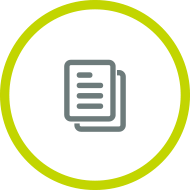 Custom Software
Case Study
Designing A Web Strategy That Impacts Lives
The American Society of Interior Designers (ASID) is a non-profit professional organization that represents the interior design industry in the United States. ASID faced challenges in managing their siloed website and member data, which led to inefficiencies in their operations.
ASID partnered with Orases to implement a customized integration between their website and their Association Management System (AMS). Orases developed a solution that integrated ASID's website and AMS, streamlined their processes, and improved their communication with members. The website and AMS integration solution provided by Orases has helped ASID fulfill its mission of promoting and advancing the interior design profession in the US.
Learn more about how Orases improved the site user experience for the ASID.
View Case Study