Remote
Business On Top, Pajamas On Bottom
Located in…where wherever there is internet access, our team members are able to work remotely to continue producing market disrupting software solutions for businesses across the nation.
Couch, Desk Or Blanket Fort
Dealer's Choice
301.756.5683 (Headquarters)
Hours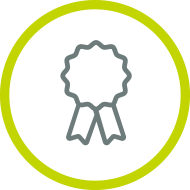 Awards
At Orases, we have been able to develop unique and innovative custom software solutions for businesses, nationwide. None of this would be possible without our group of highly intelligent and hard-working team members. We've always known how talented our team is, and over the years others have started to take notice as well.
View All Awards
Schedule Consultation
Have a project in mind that you think we'd be a great fit for? We'd love to know what you're thinking.
Start a Project

Have a project ready to be developed and shared on the market? We are excited to be a part of the journey.

General Inquiries

Looking to brainstorm on an idea or project? Or simply want to know more about what we do? Feel free to shoot over any and all questions!
"*" indicates required fields
"*" indicates required fields